CHARLOTTE – The NFL announced today that the trade deadline has been pushed back from Tuesday at 4 p.m. to Thursday at 4 p.m. due to hurricane Sandy.
But head coach Ron Rivera said the Panthers aren't attempting to make a deal before the new deadline.  
"We have to see if somebody calls, but we're not looking to move anybody or send anybody away," Rivera said. "I don't think we have a lot to give in terms of trying to trade players. Right now we are just going to through it and staying with where we are."
---
EDWARDS' ANKLE A CONCERN: Defensive tackle Dwan Edwards was the only player with significant injury concerns following Sunday's loss at Chicago.
Edwards -- who had one of the Panthers' six sacks -- sprained his left ankle and was unable to finish the game.
"We did miss him down the stretch in the fourth quarter," Rivera said. "We would have loved to have him inside with the push."
Edwards was wearing a protective boot today, and his status for Week 9 is uncertain.
---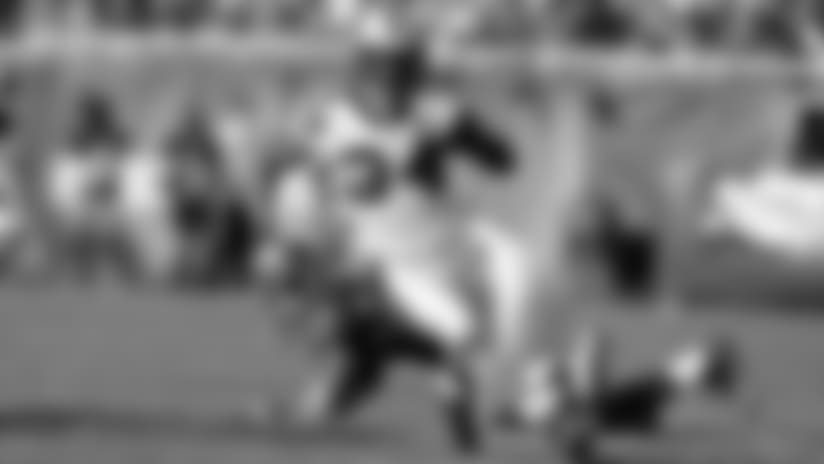 WILLIAMS DRAWS PRAISE: Running back DeAngelo Williams' role has changed in recent weeks as Jonathan Stewart has assumed the starting job and seen the bulk of the carries.
The Panthers' all-time leading rusher carried the ball 11 times for 33 yards against the Bears. He took several direct snaps and had the team's longest run with a 17-yard scamper in the third quarter.
Rivera lauded Williams' approach along with his work in the run game and in pass protection when called upon.
"He's handled it very well," Rivera said. "He got an opportunity to get in there and play. He ran hard, made some positive yardage for us, did a nice job with the protections.
"He's a pro. I can't say enough about his attitude, the way he's come to practice."
---
O-LINE SETTLING IN: After shifting over to right guard against the Cowboys, right tackle Byron Bell was back home at right tackle versus Chicago.
"We are going in the right direction with that," offensive coordinator Rob Chudzinski said. "I think getting Byron back out to right tackle – his natural position – he played well."
Jeff Byers made his first NFL start at right guard and made an impression with his tenacity, though he and rookie left guard Amini Silatolu are still battling inexperience.
"The biggest thing is those guys just have to play and gain experience," Rivera said. "Byers came in and was scrappy and fought. Amini still is a work in progress. For a rookie he's making some young mistakes, but as he learns, and when you see him flash and show what he's capable of, you get excited about his ability. It's just a matter of experience."
---
HOGAN WAIVED: The Panthers waived second-year cornerback Brandon Hogan off the injured reserve list Monday.
Hogan suffered a knee injury during training camp. He began his rookie season in 2011 on the physically unable to perform list before playing in the last three games.