CHARLOTTE – In Sunday's loss to Seattle, quarterback Cam Newton threw for 125 yards (the lowest output of his career), and there was only one completion that gained more than 20 yards.
On Monday, head coach Ron Rivera said that aerial approach was too conservative.
"Yes it is (too conservative)," Rivera said. "But on the inverse, there were a few that were dropped that would have been longer. There are some things that need to be looked at on both sides in terms of getting the ball vertical. We have to create more of those opportunities. We are aware of what needs to be done."
Offensive coordinator Mike Shula added: "This is a system that does (take vertical shots downfield) a lot. But just because you have a system that does, that doesn't mean you have to just force the ball down the field. There were some things that we looked at and said, 'Yeah, we had some opportunities.' There were some opportunities there (for vertical shots) and we'll get better in that regard."
Rivera was pleased with the ground game, with the Panthers outgaining the Seahawks in rushing yardage 134 to 70.
Heading into Week 2, the Panthers intend to compliment another solid rushing effort with a more explosive aerial attack.
"We ran the ball 26 times for 134 yards, 5.2 yards a carry. That's pretty successful," Rivera said. "When you put up those kind of numbers compared to their running numbers, you'd like to think we were going to win the football game.
"We do have to throw the ball a little bit more. We are going to continue to work on those things to get balance back to the offense."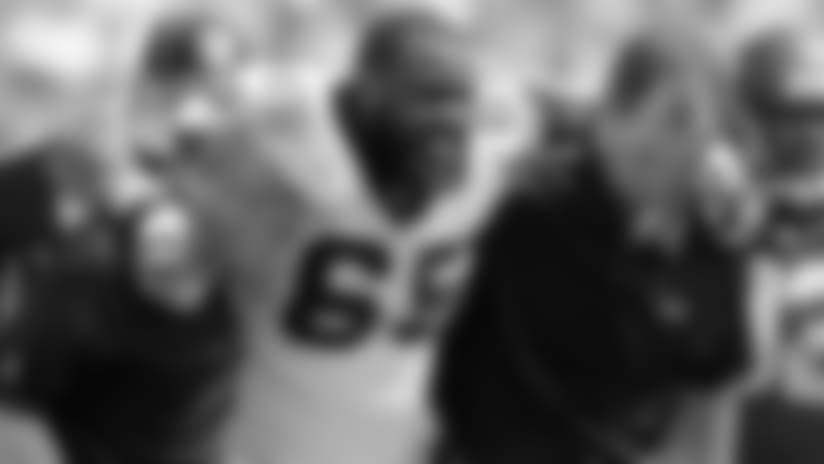 O-LINE SHUFFLES: Garry Williams' season ended before the first quarter of the first game ended. The Panthers' starting right guard suffered a torn ACL and MCL in his left knee on the third series.
"It's heartbreaking. I thought Garry was playing really well too," center Ryan Kalil said. "Coming off my foot deal, I can feel for him. Tough for him, tough for us."
As a result of the season-ending knee injury suffered by Williams, Chris Scott will make the switch from left to right guard.
"(Right guard) is his more natural position," Rivera said. "According to our grading system, he played better at the right guard position as well."
Travelle Wharton returned to action after missing the 2012 season with a knee injury and performed well despite playing more than expected.
"Travelle played a little bit more than we wanted him to. We were hoping to get him 10 snaps (in each half). I think he got 30-35," Rivera said. "He came out of it pretty good and he'll just continue to work on his conditioning. When Amini (Silatolu) gets back I think we'll have a good rotation of players."
Silatolu – the team's starting left guard – missed Sunday's game with a hamstring injury, and the Panthers hope to have him in the lineup for Week 2.
"I do expect Amini to practice on Wednesday, so I'm optimistic there," Rivera said. "We'll see how he feels after Wednesday's practice."
BEASON WORKING OFF RUST: Jon Beason started at weakside linebacker – his first regular season start since Week 4 last year— and Rivera said the lack of training camp and preseason reps caught up with him in the late stages of the game.
Beason, who is working his way back to full strength after offseason knee surgery, missed all of training camp and saw limited action in the preseason.
"Near the end of the game, Jon ran out of gas. In fact, he and I talked about that," Rivera said. "He's going to try to continue to work on his conditioning. We saw early on in the game he was explosive, made some tackles coming from the back side. We've got to get him into football shape. And he most certainly is working the rust off."
Rivera added that linebacker Chase Blackburn, who only saw action on special teams Sunday, will be more of a factor on defense going forward.
"I think we need to get (Blackburn) more involved," Rivera said. "He needs to be out there. He's a big, physical player. He does a lot of good things."
INJURY SETTLEMENT: The Panthers reached an injury settlement with safety D.J. Campbell. He becomes the sixth player that the team has reached an injury settlement with, joining wide receiver Joe Adams, wide receiver David Gettis, defensive tackle Frank Kearse, safety Haruki Nakamura and safety Anderson Russell.