CHARLOTTE – Head coach Ron Rivera said he expects several key contributors, including defensive end Charles Johnson and running back DeAngelo Williams, to return to practice on Wednesday in preparation for Sunday night's game at New Orleans.
Johnson – Carolina's sack leader with 8.5 – has missed the last two games with a knee sprain suffered against the Patriots in Week 11. Williams – Carolina's leading rusher with 610 yards – missed Sunday's game against the Buccaneers with a quad contusion.
Rivera complimented the hard running Mike Tolbert and Jonathan Stewart displayed versus Tampa Bay and Tolbert was awarded the game ball after compiling 89 total yards on nine carries and three receptions.
Undrafted rookie defensive end Wes Horton helped fill in for Johnson by recording the first two sacks of his career against Tampa Bay.
"I was patiently waiting," Horton said. "Week in and week out I was getting snaps and having opportunities to get there – I was coming close but not close enough. I just tried to stay positive and it finally came."
As one of the NFL's premier pass-rushers, Johnson's return will provide an immediate boost and bring some veteran savvy to Carolina's front.
"There is a little bit of savviness to the way Charles plays," Rivera said. "He has a good feel and a good understanding of who he is playing against. It helps us defensively. (The young guys) may fall into a trap, but Charles is a little more savvy. He's not going to fall into those things or he may anticipate something a little bit better."
Rivera also expects linebacker Chase Blackburn (foot) and tight end Ben Hartsock (knee) to practice on Wednesday. Both haven't played since Week 10.
Rookie linebacker A.J. Klein has been impressive as the starter in Blackburn's absence, recording three tackles for loss and a sack against the Buccaneers.
Rivera hasn't decided yet who will start when Blackburn returns.
"We'll see. Chase was playing very well before he got hurt, so it's not like we are going to substitute a guy that has no stats or hadn't done well," Rivera said. "We are going to play the guys that give us the best opportunity to win football games."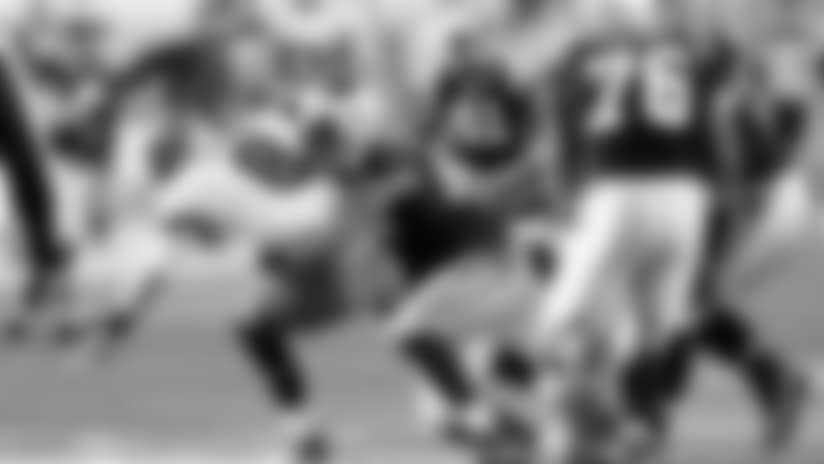 DEFENSE RISES TO TOP: When told the Panthers had moved up to No. 1 in the league in both total defense and scoring defense, Rivera was pleased and happy for his players, but it wasn't a cause for much celebration.
"We are Week 13's No.1 defense and that's it," Rivera said. "It does mean that they are playing very well. They are doing a lot of good things and they deserve some credit. It is only Week 13. We've got four more games and we'll see after that where we stand."
The Panthers are allowing 289.8 yards and 13.1 points per game.
"It is a stat," Rivera said. "The only one that really does matter is wins and losses."
GETTING FAMILIAR: After waiting until Week 14 to get their first crack at the NFC South leading Saints, the Panthers will play them twice in a three-week span.
That scheduling quirk makes the preparation for these matchups even more intriguing.
"To me, it depends on how well you do the first time," Rivera said. "As a player, you always wanted to set a tone and tempo going in for the second game. You think about those things. The thing you have to be careful of, too, after that first game going into the second one, you don't want to sit there and outthink yourself."