CHARLOTTE – The thinking behind the decision to sign free agent safety Quintin Mikell mirrors that of the decision to bring back guard Travelle Wharton.
Both signings were prompted by injuries.
"Yes. Yes it did," said head coach Ron Rivera when asked if injuries played a role in signing Mikell. "There's obviously concern about that. You'd hate to be in a situation where all the sudden come Friday and neither (Mike Mitchell nor Haruki Nakamura) are ready. We had to make a decision."
Mitchell – the team's starting strong safety – is dealing with a calf strain and may not be ready for the regular season opener. Nakamura was placed on injured reserve after suffering a concussion against the Pittsburgh Steelers in the preseason finale.
Enter Mikell, a 10-year veteran who started all 32 games for the St. Louis Rams the past two seasons. He played his first eight seasons with the Philadelphia Eagles after being signed as an undrafted rookie from Boise State in 2003. He earned a Pro Bowl selection in 2009 and second-team NFL All-Pro honors in 2008 and 2010.
"I got the call two days ago and I was like, 'OK, I'm ready. Let's go,'" Mikell said. "It's been tough the last couple months. This is the longest I've been out of football. But I stayed in shape and stayed ready. I was just waiting on that call."
Rivera and defensive coordinator Sean McDermott spent time on the coaching staff in Philadelphia when Mikell was an Eagle. That familiarity helped the Panthers arrive at Mikell when the need for a strong safety presented itself.
The familiarity should help Mikell adjust, but the defensive philosophy is different than what he experienced in Philadelphia.
"It's a little different in the way that it's done," Mikell said. "In Philly we used a lot of different blitz schemes. Here, with this front seven, you don't really have to blitz a whole lot. The front seven – they're incredible. I've never played with a front seven that's as dominant as those guys are. I'm excited to see what those guys can do once they're cut loose."
Rivera mentioned Mikell's experience against NFC West and AFC East foes as another reason why the Panthers were interested. Carolina plays both those divisions this season.
"The biggest thing is he's a veteran guy," Rivera said. "Coming from St. Louis, he played against Seattle two years in a row. He played against San Francisco and played against Arizona. They also played against the AFC North, who we play as well."
Mikell isn't sure if he'll be needed against the Seahawks in Week 1. But he intends to help the Panthers as soon as possible.
"I hope so. That's why I came," Mikell said. "That's what I want to do."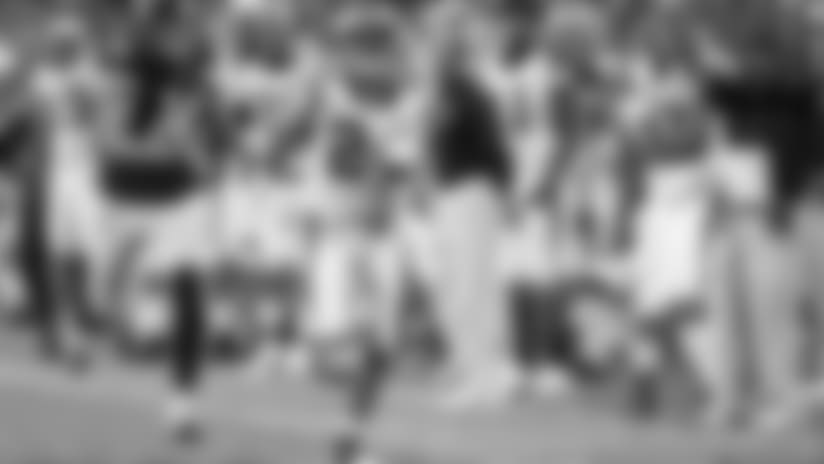 YOUTH WINS OUT AT CB: When final roster decisions were made, the Panthers opted for youth over experience at cornerback, releasing 10-year veteran Drayton Florence to allow more opportunities for Josh Norman and Josh Thomas.
"Drayton had a good camp, obviously, and we felt strongly about him," Rivera said. "But we had a group of young guys as well. We have a group of young guys that have to develop – looking at the now and the long-term for this team."
"(Norman and Thomas) are both good, solid, young football players," Rivera added. "They are both getting better and they need to get on the football field."
INJURY UPDATE: Fullback Mike Tolbert (hamstring) returned to practice on Monday and is on track to play in the regular season opener.
"I do (expect him to play Week 1). Most certainly," Rivera said. "He took a normal amount of reps that he would in a normal game prep situation. Now, it's how he feels tomorrow morning and Wednesday."
Rivera had previously stated that left guard Amini Silatolu was more than likely out for Week 1 due to a hamstring injury. But Silatolu – who practiced in limited fashion on Monday – said he's progressing faster than expected.
"No, I don't feel that way anymore," Rivera said. "Especially after seeing him today. But we'll see. A lot of it depends on how he comes back tomorrow."
Rivera explained that, when healthy, Silatolu will start at left guard. Wharton and Chris Scott – the primary backups – will see action at that position if Silatolu can't play.