CHARLOTTE – Defensive end Julius Peppers would like to treat this like any other game, but that's no simple task this week against his former team and one former teammate in particular.
As everyone who follows the NFL has heard by now, quarterback Aaron Rodgers is making his return from a broken collarbone against the Panthers, and the hype machine is in full effect.
"Obviously, Aaron is a great player and he takes the team to another level," Peppers said. "We're not going to add unnecessary pressure that we don't need to. We're going to treat this like a regular game, regardless who is playing quarterback."
Rodgers' talent is obvious to everyone, but Peppers, who spent the previous three seasons with Green Bay, will remind teammates about the subtle ways the two-time NFL MVP takes advantage of defenses.
"Watch out for the substitutions. He likes to (catch) 12 people on the field," Peppers said. "Watch out for the hard counts (that lead to) free plays and stuff like that.
"Insight I might have on those things I'll share."
But Peppers didn't have much else to say about Rodgers with members of the media.
"We're going to play our game. We're not necessarily going to get into this cat-and-mouse game with Aaron," Peppers said. "He does what he does well, and he's the best at it. We'll control what we can control."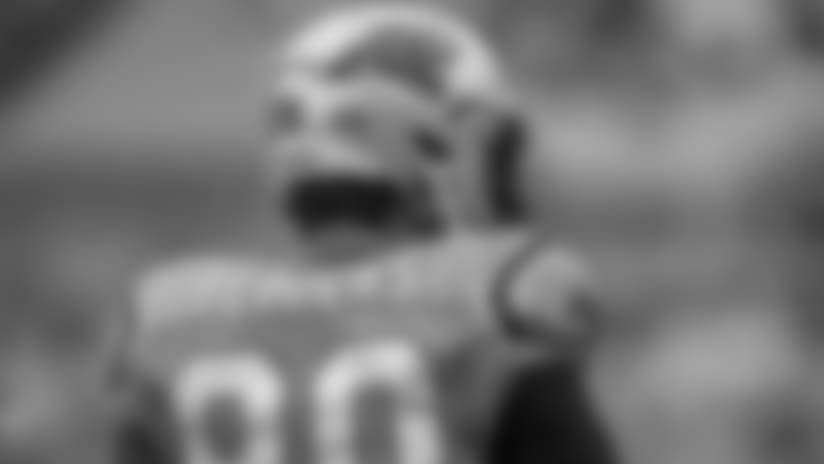 FOND MEMORY FOR DAVIS: With Rodgers being such a hot topic everywhere this week, linebacker Thomas Davis was asked if he had any memories from playing against him that stood out.
"One of the things that I'll always remember was when I came back from surgery and dealing with the ACLs, I was able to rush off the edge and run him down from behind," Davis recalled. "He turned around and looked at me and said, 'Dang, old man, you still got it.'"
Davis couldn't remember when exactly that game took place, but he's sure it happened at Bank of America Stadium. It was perhaps during the 2015 encounter in which Davis recorded a sack and the game-sealing interception in the closing minutes of an eight-point game.
"That was a huge play, but that's a play that I give all the credit to KK Short," Davis said of that interception. "He got good pressure on him, and with it being fourth down, it really forced his hand. I was kind of 'Johnny on the spot' for that play."
LARSEN ON GUARD: After filling in at center for Ryan Kalil most of the season, Tyler Larsen has made the move to guard this week with Trai Turner in the concussion protocol.
"There are little differences between center and guard, technique wise," said Larsen, who came to Carolina as a guard in 2016. "But I'm getting the reps at practice trying to get back into that position. It's going well."
Head coach Ron Rivera figured it would be a pretty seamless transition for Larsen.
"It should be," Rivera said. "He's looked good in practice. He's done some good things. And let's not forget Amini (Silatolu). We feel good about these guys."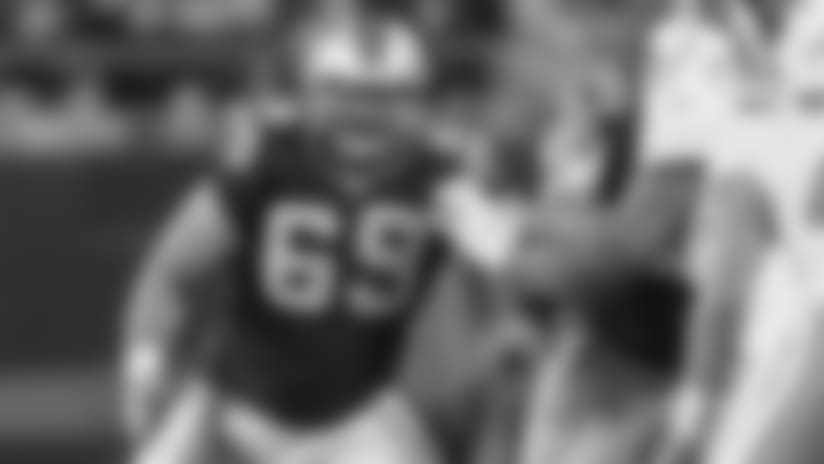 RIVERA AND CAPERS GO WAY BACK: Rivera is just the fourth head coach in Panthers' history. The first was Dom Capers, who has been Green Bay's defensive coordinator since 2009.
The two coaches first met when Rivera was a high school standout trying to determine which of the 28 colleges expressing interest he should attend. Capers, the defensive backs coach at California at the time, helped convince Rivera to stay home and play for the Cal Bears. Capers attended many of Rivera's football and basketball games as he worked to secure a commitment.
"He actually recruited me when I was in high school back in the day," Rivera said. "Before he left for Tennessee, he was at Cal and he started the recruiting process.
"I went there, and he was part of the reason."