CHARLOTTE - The Panthers weren't thrilled to have just one player selected to the Pro Bowl, but they'll be thrilled if the same number of Panthers play in the all-star game as did two years ago when Carolina had a franchise-record 10 selections.
No one played at the end of the 2015 season because the Panthers were busy preparing for Super Bowl 50.
"I'm pretty sure a lot of people felt they were snubbed, but me, I have laser-focus on one bowl game in the NFL," quarterback Cam Newton said. "I think we all win if the Carolina Panthers win the Super Bowl."
Linebacker Luke Kuechly was Carolina's lone representative among the 44 NFC players announced Tuesday. The 12 NFL teams currently in position to be in the playoffs averaged 4.4 Pro Bowlers, ranging from the Steelers' eight honorees to a pair of Falcons.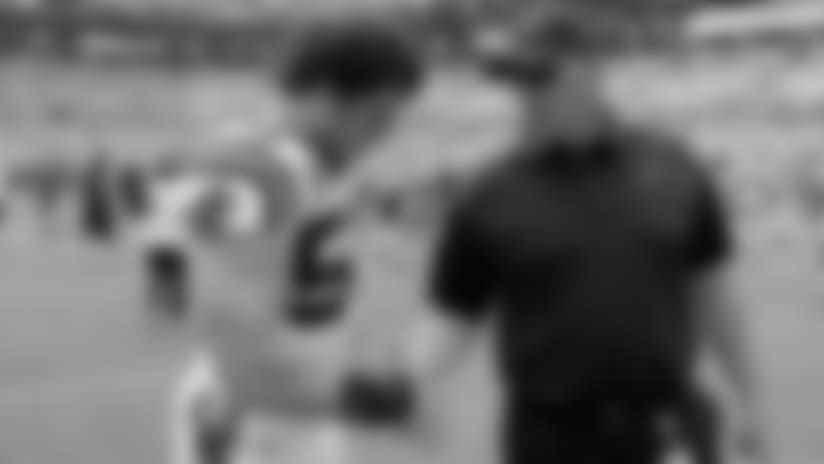 This week's opponent, the 4-10 Buccaneers, matched Carolina with one selection (defensive tackle Gerald McCoy). A pair of teams with losing records – the Cardinals and Raiders – had four apiece.
"There's a number of guys I believe should have gotten in there," head coach Ron Rivera said. "When you're running the ball as effectively as we are and you're stopping the run as effective as we have been, and you have one of the best third-down offenses and defenses in the league, you'd like to think there would be a few more guys. Unfortunately, there weren't.
"I'm just very proud of who we are as a team. I think it does speak a little bit about who were are – to be 10-4 with only one Pro Bowl player tells you we've been playing a lot of good team football."
DISHING ON DAVIS' SUSPENSION: Two-time Pro Bowl linebacker Thomas Davis had his two-game suspension for his block on Packers wide receiver Davante Adams reduced to one game.
"The league what they thought was the best thing for the league. I appreciate the fact that they cut it down to one game," Rivera said. "I don't think Thomas is a dirty player; Thomas is a physical player. He's a hitter, a guy that plays through his contact. Unfortunately in this situation in particular, he caught a guy – pretty good, too.
"Back in the day that was a good play, but I understand the climate and what we're trying to do as far as trying to take those kinds of hits out of the game. I'm just glad that Thomas was able to talk to [league officials] and make sure they understood that there was nothing malicious in what he did, that he was just playing hard-nosed football."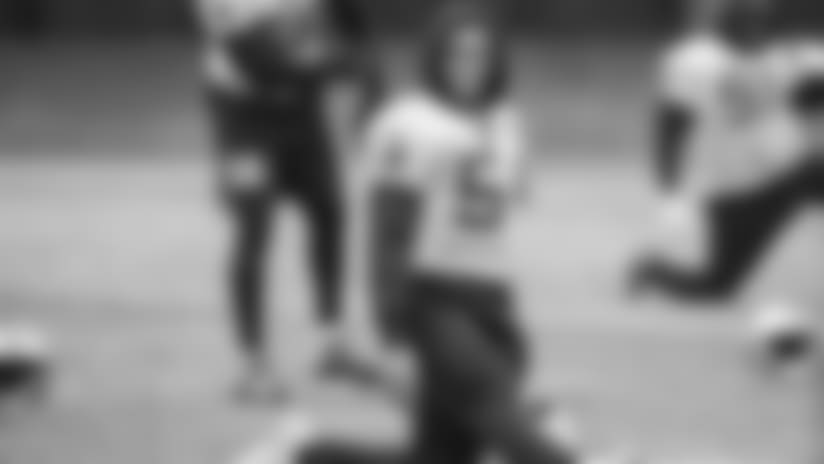 PANTHERS INJURY UPDATE: With Davis out, the Panthers sure could use linebacker Shaq Thompson, who has missed the last two games with plantar fasciitis. Thompson tested the foot with limited practice participation Wednesday, and Rivera said he feels like the versatile defender is on track to play Sunday.
"Shaq is back out there because the doctors and trainers said he's ready to roll," Rivera said. "We're not doing anything out of desperate need; we're doing things according to what the doctors and trainers have allowed us to do.
"He practiced well, did a nice job with it. I thought he took a giant stride."
Rivera said that he expects wide receivers Devin Funchess and Russell Shepard, who sat out Wednesday's rain-soaked session with shoulder injury, to return to the practice field Thursday. Right guard Trai Turner remains in the concussion protocol, and defensive end Mario Addison (hip) also didn't practice.
BUCCANEERS INJURY UPDATE: Tampa hasn't had a single defensive player start every game this season, a trend that continued Wednesday when the Buccaneers placed three defenders – and five players all told – on injured reserve.
Rookie safety Justin Evans had played in every game but suffered an ankle injury in Monday's loss to the Falcons that landed him on IR. Former Panthers linebacker Adarius Glanton suffered a leg injury Monday that ended his season, and safety Vernon Hargreaves joined him after missing the last six games with a hamstring injury.
On offense, the seasons of rookie tight end O.J. Howard (ankle) and starting right guard J.R. Sweezy (leg) also ended against the Falcons, a game in which the Buccaneers appeared to give it all they had before falling just short.
"Tampa's not going to come in here and lay down – I promise you that much," Rivera said. "They've got too many good football players, and they've got a lot of pride."
In addition, it's not clear whether their two best defensive players will be in action. Pro Bowl defensive tackle Gerald McCoy (biceps) and linebacker Lavonte David (hamstring) didn't play against Atlanta.
View photos from the week of practice leading up to the Panthers' game against the Buccaneers.