CHARLOTTE -- Foster Hale could have picked anyone – Cam Newton, Luke Kuechly or another star somewhere else. But Hale, a 17-year-old from Indian Trail, N.C., wanted to be Greg Olsen for a day. 
Thanks to Make-A-Wish, Hale, who's battling leukemia, lived out his dream during Tuesday's minicamp practice. 
"I'm never going to win the popularity contents."
But as Hale's wish proved, popularity is relative. 
Sure, the internet won't fall over itself in a rush to post Olsen's latest shenanigans like it does whenever Patriots tight end Rob Gronkowski chugs a beer. But Olsen, who's made three straight Pro Bowls and ranks third among tight ends in receptions and receiving yards since coming to Carolina in 2011, is no longer an unknown entity – even if that thought helps motivate him. 
"I'm not the guy that wants to go out there and make everything about me on game day, off the field," Olsen said. "This is not just PR talk – I'm very confident in where I stand in the league and where I belong both productivity and all things considered. There's nobody that's been more productive and more consistent than I have and I'll stand on that till the cows come home."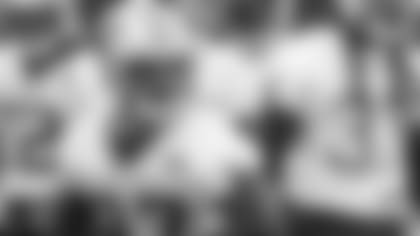 Not an interview goes by without Mike Adams being reminded how old he is. But the 36-year-old strong safety remains adamant that age is just a number. 
"I'm still running out there like I'm 18 years old," Adams said. "I don't know how I'm doing it, but I'm doing it."
He may feel half his age, but Adams is the oldest safety in the NFL. The 14-year veteran had defied Father Time late in his career, though, making the Pro Bowl in two of his past three seasons. Now the Panthers are hoping that experience helps not just the secondary, but the wideouts as well. 
"You might as well ask the guys that you're going against for some feedback and that's what he's been doing," head coach Ron Rivera said. "He's been giving some feedback to our young (receivers)."
But does Adams really look how he feels? 
"I wouldn't give him 18," Rivera joked "I might say 27."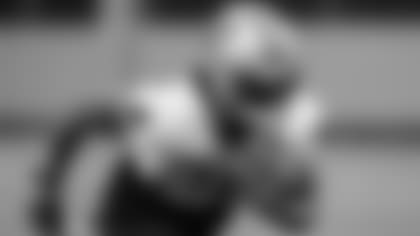 Daryl Worley was young once. 
A year ago, the cornerback was the youngest guy on the roster. A new rookie class later, Worley is a wily 22-year-old. 
"It was a whirlwind last year," he admitted. "Everything was spinning, trying to do everything at once, trying not to mess up."
After sputtering through the preseason, Worley improved as his rookie season went along. He wound up making 11 starts and playing 866 snaps, the third-most on the defense behind linebacker Thomas Davis and safety Kurt Coleman. But after totaling 10 interceptions in three seasons at West Virginia, Worley snagged just one pick in his first season as a pro. 
"I just felt like I was being a little bit hesitant and that really wasn't my game," he said when asked to critique his rookie season.  
"I was hesitant on plays where I felt like I could have made plays on the ball and I settled for pass breakups instead of interceptions sometimes."
According to Panthers' official stats, Worley had 10 pass breakups in 2016, finishing one behind rookie backfield mate James Bradberry for the team lead.
View photos from Tuesday's mandatory minicamp practice session.