CHARLOTTE – Wide receiver Kelvin Benjamin made a difficult catch look easy, hauling in a 51-yard pass over Pro Bowl defensive backs Richard Sherman and Earl Thomas in the fourth quarter.
But his failure to catch a 3-yard pass in the back of the end zone in the first quarter accentuated his need to develop more consistency in his rookie season.
"I should have made the catch," Benjamin said.
Newton's high-velocity pass to the 6-foot-5 wideout was on target, but Benjamin couldn't grasp it with Sherman in coverage.
Instead, the Panthers settled for a field goal – something they did three times in the 13-9 loss to the Seahawks.
"He is a young guy who is learning," head coach Ron Rivera said. "He is not going to catch every one, though you wish he would. When he gets opportunities he is going to do the best he can to catch them."
Benjamin, who finished with four receptions for 94 yards, did not start the game for the first time in his young career. After sitting out the first three plays, he made his first contribution with a 17-yard catch on Carolina's fifth offensive play.
Rivera said he held Benjamin out of the starting lineup to hold him accountable but declined to elaborate.
"It was a coach's decision," Benjamin said. "When I got my chance and got in I just wanted to make my mark and get the offense going and help the team."
When asked what he needs to do to be more accountable, Benjamin said, "Everything. Just being a great teammate. Doing everything fast, knowing my assignments, just being a pro."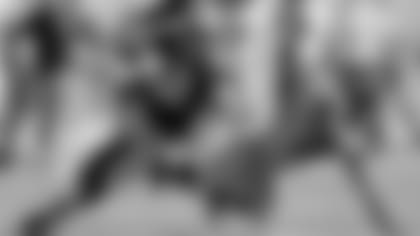 JONES SLOTS INTO NICKEL: Safety Colin Jones, who has spent the vast majority of his two-plus seasons in Carolina solely on special teams, started the first game of his career as the nickel cornerback against Seattle.
"It was fun being out there. I really enjoyed the opportunity," Jones said. "I tried to play fast and physical. I made some mistakes. I'll try to come back and get better."
Jones didn't seem out of place in his expanded role.
"I felt comfortable," Jones said. "I've worked at nickel before in practice. I was prepared for the opportunity."
TACKLE SHUFFLE: Left tackle Byron Bell and right tackle Nate Chandler fought through injuries against the Seahawks, forcing the Panthers to frequently rotate rookie David Foucault into the game at both spots.
"We were trying to play the healthiest guy out there," Rivera said. "We were in a tough position. I thought the three of those guys tried to do things the right way."
When the Panthers started their final possession trailing by four, Seattle exploited Carolina's pass protection, and linebacker Bruce Irvin recorded sacks on consecutive plays.
"They could pin their ears back and knew we had to the throw the ball to make plays. (As an offensive tackle) You can't miss, you can't be late. Unfortunately, we missed and they made some plays," Rivera said. "At the end of the day, it got us."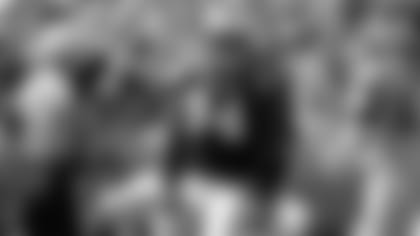 EALY ON THE BOARD: Rookie defensive end Kony Ealy recorded his first career sack in the second quarter, bringing down Russell Wilson for an 8-yard loss.
The second-round draft choice from Missouri is confident it will lead to many more.
"Like I've been saying, when I get the first one, that spark is going to be lit," Ealy said. "That fire is going to stay on. I know what it feels like to get that monkey off my back."