CHARLOTTE – Every year at this time, the coaches are as eager as the players to get back on the field.
Head coach Ron Rivera enjoyed being out there with several new faces on his coaching staff for the two-day rookie minicamp that concluded Saturday afternoon.
"Watching some of the guys compete – that was great," Rivera said. "A chance to watch our draft picks and signed free agents, and there some (tryout) guys that caught our attention. We feel good about what we got from these two days of practices."
A lingering question facing Rivera and general manager Marty Hurney is what to do about the backup quarterback situation. Undrafted free agent Kyle Allen had his moments at minicamp, and the other current options are Garrett Gilbert and Taylor Heinicke.
"There really isn't a leader in the clubhouse, but if I had to pick one I would go with Garrett," Rivera said. "He's done a nice job so far. He's really doing some good things. Again, we'll see. That's why we go through this whole process."
HAYNES GETS HIS DIPLOMA: Defensive end Marquis Haynes, the fourth-round pick from Ole Miss, returned to school Friday night so he could attend commencement Saturday.
"He looked really good yesterday, very pleased with what we got from him," Rivera said. "He'll be back tomorrow."
The school's modern era sacks leader earned a degree in social work. (photo below courtesy of Ole Miss Student Athletic Success Center on Twitter)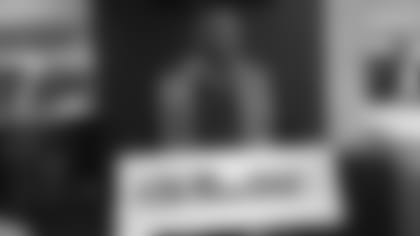 GAULDEN SHAKING OFF SOME RUST: Safety Rashaan Gaulden looked as athletic as advertised, but it's going to take some time to master the safety position, especially after spending so much time at nickel throughout his college career.
"Very pleased with his athleticism and movement skills," Rivera said of the third-round pick. "A little rusty back there playing pure safety, but we'll get him back on track."
Gaulden knows a lot of studying lies ahead if he's to make a real push for a starting spot.
"Playing safety in the NFL, that's probably one of the tougher positions to play," Gaulden said. "There are so many different checks and adjustments that you need to know. It's just learning and being able to play fast.
"I take this really serious. It's a job, and I've always dreamed of being here."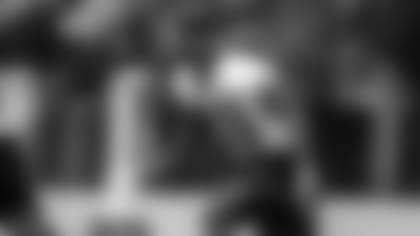 PHILLIPS BELIEVES HE BELONGS: Kalif Phillips, the invited tryout running back from UNC Charlotte, is more than just a nice local story. He can play, and he showed that during rookie minicamp.
"I can play in this league. I know my work ethic and how hard I push myself," Phillips said. "I'm going to keep on pushing.
"It's been a little hurtful looking at teams playing. I'm like, 'I swear I'm better that this guy right here. I can beat out this guy.' I'm going to get my name out there. I feel as though I did that throughout college, now my next step is to be here in the NFL where I think I belong."
The undrafted Phillips was with the Packers last summer and was released prior to the start of the regular season.
View photos from Saturday's practice at Bank of America Stadium.