MOBILE, Ala. – Three of the best tight ends available in the 2017 NFL Draft are participating at the Senior Bowl. And they all happen to be on the same team.
O.J. Howard of Alabama, Evan Engram of Ole Miss and Gerald Everett of South Alabama are teammates on the South squad.
"It's really exciting. I think we're one of the best tight end trios that there has ever been," Everett said after the first day of practice. "If we're all on one team, I think we'd be unstoppable."
This will almost certainly be the only time these three tight ends will be able to call each other teammates, and they're using the opportunity to make each other better.
"We are going to compete," Howard said. "It's a business out here. But we're always going to be picking each other up and critiquing one another."
Howard has been on the fast track to the NFL since committing to Alabama as the top tight end recruit in the nation. The Crimson Tide are known for their ability to develop players for the next level, and Howard is widely considered the best tight end in this draft class.
"That's a big statement, for people to say that," Howard said. "But you have to prove it. You have to go out and make everybody believe it."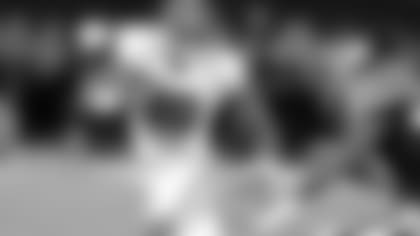 Everett took a much different path to the Senior Bowl. His career started in community college, then he made his way to Alabama-Birmingham, but the school cut its football program. He found a home at South Alabama and caught the attention of scouts after two productive seasons.
Now he's practicing with some of the nation's best at the Senior Bowl, which takes place at Ladd- Peebles Stadium, the home of the South Alabama Jaguars.
"I didn't really know what to expect," Everett said of his college career, "but I couldn't ask for a better outcome."
Howard, of course, is used to facing future pros week after week in the Southeastern Conference. Everett, however, is adjusting to an increased level of competition.
"It's at a faster pace, and the guys are a little bigger, a little quicker," Everett said. "But I think I came out and elevated my game today."
That's what it's all about during Senior Bowl week, where former five-star prospects and small school standouts come to Mobile to show NFL teams they have what it takes.
"A lot of respect," Howard said of Everett's journey. "No matter where you come from, if you've got talent, it will show."