CHARLOTTE – Just one drive.
All Carolina needed was one touchdown drive to sink the Buccaneers in the closing minutes of Sunday's game and secure a spot in the playoffs.
"We said in the huddle, 'For as bad as things have gone today, and as much as we've struggled, we just need to be good on one drive,'" tight end Greg Olsen said. "Sometimes these games come down to that."
After Tampa Bay kicker Patrick Murray missed a 51-yard field goal, the Panthers gained possession at their own 41-yard line, trailing 19-15 with exactly three minutes left.
The Panthers, who at that point were 3-for-12 on third downs, hadn't yet scored an offensive touchdown. Thanks to a blocked extra point following Damiere Byrd's 103-yard kick return touchdown in the second quarter, they needed to find the end zone to win. A field goal was useless.
"For us, we knew what we were capable of," quarterback Cam Newton. "It can become frustrating when you get the series and find yourself at third down and you don't convert.
The first play of these pressure-packed drives are hugely important to get the ball rolling, and Carolina started off with a 23-yard strike from Newton to wide receiver Brenton Bersin – just Carolina's second play of more than 20 yards all day.
"The play was actually designed to go to Funch on the outside with a dig," Bersin said. "Me and (Kaelin) Clay have the two verticals, and they kind of just let me go to the open zone. Cam threw a great ball, and I was able to get down before they hit me. That really got the drive going."
Newton connected with Clay on the next play – a 13-yard gain over the middle. The Panthers were at the Buccaneers' 23-yard line after just two plays and 53 seconds off the game clock.
"They were jamming Greg all over the place. They looked like they were doubling up or slicing toward Funchess," head coach Ron Rivera said. "They were trying to take out our two most effective (pass catchers).
"They left Bersin and Kaelin open to give them opportunities. They came up big at the right time for us."
Tampa Bay defensive tackle Clinton McDonald pressured Newton on the next play, but Newton was able to fight his way out of the sack and throw the ball away.
After misfiring on a pass to Clay on second down, the Panthers faced third-and-10 with 1:55 on the clock.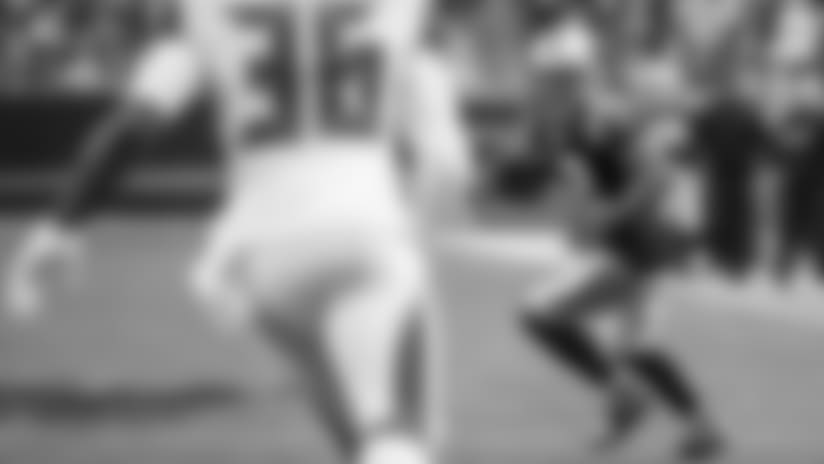 Newton waited and waited in the pocket before spotting Clay underneath. The speedy, diminutive receiver caught the ball with work to do. He turned upfield and took a big hit on his way to an 11-yard gain.
"I tried to get as much as I could," Clay said. "Just being aware of the sticks. You don't want to leave it in the referee's hands."
Well, the game was in the referee's hands moments later.
A short third-down completion to Olsen left the Panthers with fourth-and-3 at the 5-yard line. Carolina used its final timeout with 45 seconds remaining.
Buccaneers defensive tackle Chris Baker gave the Panthers two yards by jumping for a neutral zone infraction. On fourth-and-1, Carolina called on running back Jonathan Stewart, who rammed into the pile.
It was close. Very close. And the officials called for a measurement.
"I don't think it was as close as advertised," Newton said. "But anything can happen in a pile. I'm just happy he was able to fight for a much-needed first down in that situation."
The spot of the ball was just barely enough for a first down.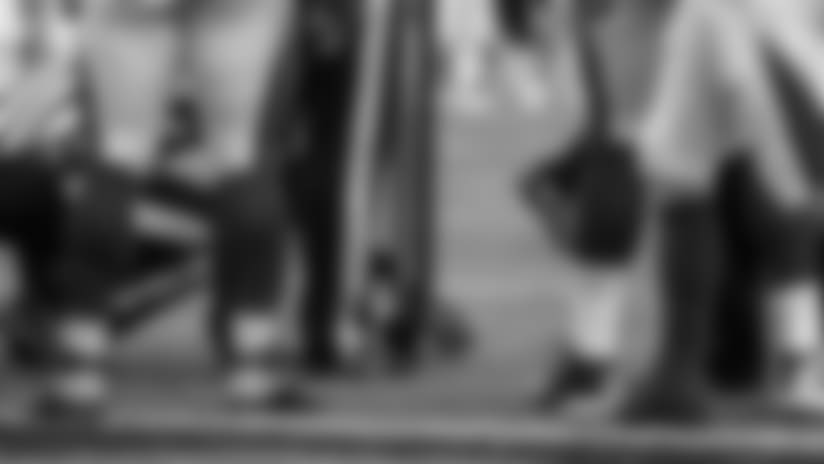 With so much tension, what happened next was almost fitting.
It was designed quarterback keeper on first-and-goal from the 2. Center Ryan Kalil's shotgun snap was perfect. But Newton dropped it.
"I tell you, when I saw that…," said Rivera, shaking his head and speaking for Panthers fans everywhere.
But Newton calmly picked up the ball and powered into the end zone for the game-winning score to make it 22-19 with 35 seconds left.
"I'm just glad we've got a quarterback that has mobility and didn't decide to just fall on it, because we've got different problems then," tight end Ed Dickson said. "He picked it up and was poised enough to get in the end zone."
Added Newton: "Some say (the fumble) was kind of good because it froze everybody, too. I am just happy that we scored."
It wasn't pretty – Newton's final play and Carolina's performance in general. But the playoff-bound Panthers came through when they had to, winning a game after trailing at the start of the fourth quarter for the first time since a 27-23 victory at Seattle early in 2015.
"You've got the ball at the end and you have a chance to go down and win it," Olsen said. "We made just enough plays there to do that."