INDIANAPOLIS – Louisiana State offensive lineman La'El Collins received some advice from former college teammate and current Panthers guard Trai Turner on how to handle the pre-draft process.
"He said to be extremely confident in what you do and the rest will take care of itself," Collins said.
Collins sure spoke with confidence when he met the media at the NFL Scouting Combine. He has the ability to play tackle and guard but explained why he likes playing on the outside.
"I love being out there on an island," Collins said. "A lot of teams have asked me if I could slide to the right side and in two years maybe come over to the left. Some asked if I could come in now and play left tackle. I'm very confident in what I do, so for me, that wouldn't be a problem."
He credits the NFL pipeline created in Baton Rouge for his confidence.
"Everything that we do down at LSU prepares you for this. That's why I feel extremely confident," Collins explained. "Seeing LSU guys like (Bengals running back) Jeremey Hill, Trai Turner, (Giants wide receiver) Odell Beckham, Jr., and (Dolphins wide receiver) Jarvis Landry all make big impacts on their team – I feel like I am just the next guy to do it."
---
Stanford offensive tackle Andrus Peat's father, Todd, a former NFL guard, didn't allow his son to play football until high school. But it didn't take long for Peat to develop a love for the game and a long list of college suitors.
"It was pretty tough (not being able to play)," Peat said. "But once I started playing I fell in love with game."
Peat developed into one of the top recruits in the nation, and he attended Stanford, where he became the Cardinal's left tackle.
Now, he's one of the top offensive tackle prospects available. Scouts and draft pundits love Peat's upside, but some suggest he needs to play with more aggression.
"I beg to differ on that," Peat said. "I am a tough player. I play as hard as I can."
---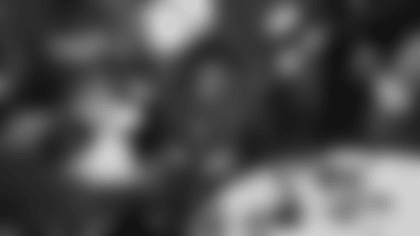 Florida offensive tackle D.J. Humphries said his decision to declare for the NFL Draft following his junior season was based on a "gut feeling." But the Charlotte native and Mallard Creek High School graduate knew he needed to make that gut a little bigger in preparation for the next level.
"They wanted to see if I could be 300-plus, because I haven't been in college, and that's very vital for the NFL," Humphries said.
The 6-foot-5-inch Humphries, who said he topped out at 295 pounds in college, weighed 307 pounds at the Combine.
Humphries' added weight checks the box on the scouting report, but it's his athleticism as a big man that gives him a chance to be a first-round draft choice.
"That's the funny thing – I've actually shaved some time off my (40-yard dash). I'm moving pretty well still," Humphries said. "I think my fluid athletic ability sets me apart from other guys. That's going to make me stick out – how quickly I can get to the second level."
Hometown friends would love to see Humphries put that athleticism on display for the Panthers.
"All my Charlotte friends want me to go to the Panthers so bad. Whoever is ready to take me I am ready," Humphries said. "But it would be pretty cool to go back home to Charlotte."