CHARLOTTE – After the 2014 season, one of the biggest questions looming for general manager Dave Gettleman and the Panthers was at left tackle. When Gettleman reflected on Carolina's 15-1 regular season Thursday, he said upgrading that position was the biggest move of the offseason.
"Probably Michael (Oher)," Gettleman said when asked to name his most important acquisition. "I know everybody killed me on that one."
Nationally, there was some harsh commentary surrounding the Oher signing. The former first-round pick was coming off a tough injury-riddled season with the Tennessee Titans, and after his release, many assumed his best days were behind him.
But offensive line coach John Matsko, who coached Oher when they were with the Baltimore Ravens, was eager to give Oher a chance in Carolina.
"Coach Matsko felt really good about him," head coach Ron Rivera said. "We all watched tape together and we looked at him and felt that if he could get back to where he'd been, we'd have an opportunity to get somebody pretty good."
Oher started all 16 games at left tackle this season, bringing consistency and stability to the position.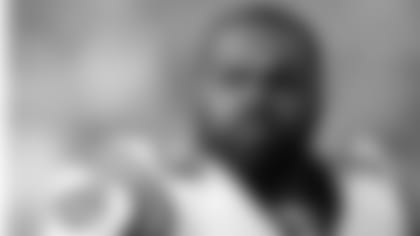 "Michael has been a huge boost to us," Gettleman said.
When asked to elaborate on the success he's had, Oher recalled the positive energy he felt from everyone in his new NFL home. The national reaction may have been critical after he signed, but Oher arrived to open arms.
"The way my teammates welcomed me, and a lot of people in town gave me a chance, too," Oher said. "They didn't just say, 'Oh this guy can't do it.' I don't read a lot of media, but people gave me a chance. It was kind of positive. All that kind of stuff motivated me with the players and the city.
"I just didn't want to let the guys down."
Rivera noticed Oher was fitting in quickly.
"You watch the relationships he started to build with his teammates and felt like he was headed in the right direction," Rivera said. "He just continued to build confidence."
And Matsko never let him get too comfortable. The longtime line coach continues to push Oher week after week, something the seven-year veteran appreciates greatly.
"I knew he was going to get on me about every little thing," Oher said. "It's a great season, but it could feel like we've only won a few games with how hard he works us and how much he yells at you. It just keeps you on edge and keeps you working."
With Oher playing the way he has, the entire offense has reaped benefits.
"You see the confidence Cam (Newton) has when he sets up behind those five hog mollies – it's a sight to behold," Gettleman said. "Michael has been huge."
---
View photos from the Panthers' practice during their first-round bye.