SPARTANBURG, S.C. – When Michael Oher first signed with the Carolina Panthers, it didn't take long for him to mention offensive line coach John Matsko's name.
In fact, it was one of the first things he talked about.
"I'm excited to be back with him, working with him again," Oher said after signing the dotted line.
Added head coach Ron Rivera: "A big part of why we pursued Michael was his relationship with John."
Oher, a first-round pick of the Ravens in 2009, played his first two seasons under Matsko in Baltimore. Matsko left to become the Panthers' offensive line coach in 2011.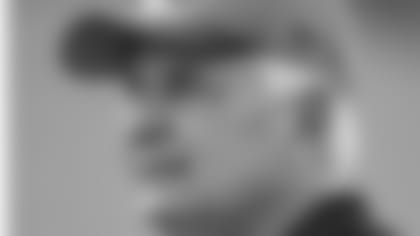 When he came to Carolina, Matsko always kept an eye on Oher from afar. The veteran coach with 23 years of NFL experience was always interested in a reunion if the circumstances allowed for it.
Oher signed a four-year deal with the Titans in 2014, but that proved to be his one and only year in Tennessee. With Oher on the market and the Panthers in need of a tackle, the reunion was almost inevitable.
"I love the guy," Matsko said. "He knows I care about him. I deeply care about him. He responds to coaching."
Oher credits Matsko for a lot of his early success with the Ravens. Now, after struggling through an injury-plagued season with the Titans, Oher knows he has a lot to prove.
And Matsko is a coach he trusts to bring the best out of him.
"My responsibility is to take my players where they can't take themselves," Matsko said. "I take that as a challenge. Our standards are extremely high. We want to be the best in the world."
So far, the reunion has gone as well as Matsko could have hoped.
"It's been a joy. He's a fun guy to coach," Matsko said. "Sometimes I just have to look at him and he knows what I'm going to correct. When we first started in Baltimore, I coached Mike on the technique, and we'd take a break, and then I'd see Mike working on it in the indoor facility.
"The guy is hungry, focused and extremely determined."