Stay up-to-date with this weekly roundup of Panthers news from the local and national media.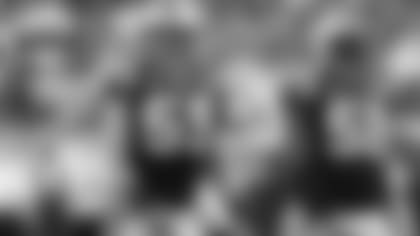 WHO'S MOST TALENTED? Bucky Brooks of NFL.com ranks the Panthers as the third-most talented team in the league behind Seattle and Pittsburgh. **READ MORE**
CLOSER LOOK AT CASH: Richard Walker of the Gaston Gazette examines rookie linebacker Jeremy Cash's opportunity with the Panthers as an undrafted signing. **READ MORE**
WISH GRANTED:Take a look at Make-A-Wish child Parker Cowherd's special day with tight end Greg Olsen and the Panthers. READ MORE
View photos of Make-A-Wish grantee Parker Cowherd as he goes through a Panthers practice with tight end Greg Olsen.