CHARLOTTE - The Panthers made a pair of trades Monday, acquiring wide receiver Louis Murphy from the Oakland Raiders and trading right tackle Jeff Otah to the New York Jets.
The Panthers sent an undisclosed conditional draft pick to the Raiders and acquired one from the Jets.
"We looked at it almost like a three-team trade," Panthers general manager Marty Hurney said. "For our overall offense, it was a move that we felt like we should make. The acquisition of Louis Murphy as a part of the Jeff Otah transaction was important. We basically swapped late-round picks."
Murphy has totaled 90 receptions for 1,371 yards and six touchdowns in three NFL seasons in addition to 13 rushes for 143 yards and one touchdown.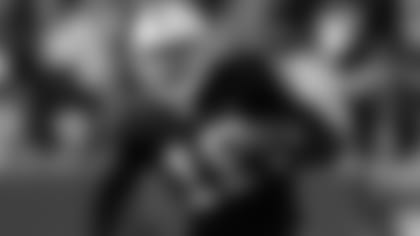 "We acquired a big wide receiver who can run and has had some production in the league," Hurney said. "He's a tough player who will bring some veteran leadership with him. We feel like it helps a position that we wanted to create competition."
The Panthers have plenty of competition behind all-time franchise receiving leader Steve Smith and emerging youngsters Brandon LaFell and David Gettis, but the team's other four returning receivers combined to catch one pass last season. The Panthers also have seven rookie receivers on their 90-man roster.
Murphy, selected by the Raiders in the fourth round of the 2009 draft from Florida, led Oakland's receivers with 75 catches for 1,130 yards over his first two NFL seasons. Despite being limited by a groin injury in 2011, the 6-2, 200-pounder played in 11 games and recorded 15 catches for 241 yards.
"We liked him when he came out of Florida, and he had two productive years with the Raiders," Hurney said. "He had some injury problems last year, but he's a talented receiver that has a chance to come in and help us."
The trade marks the second time this offseason the Panthers and Raiders have struck a deal. In March, Carolina acquired offensive tackle Bruce Campbell in exchange for running back Mike Goodson.
Otah, selected by the Panthers in the first round of the 2008 draft, started 29 regular season games and one postseason game in four seasons, but he missed 31 of the team's last 35 games.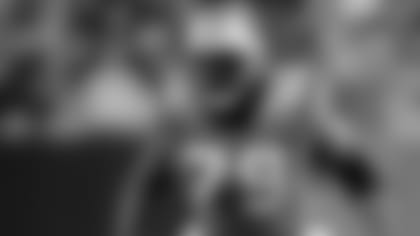 He spent the final three games of the 2009 season on injured reserve with a left knee injury. The injury sidelined him for all of 2010, and he played in four of the first six games in 2011 before returning to injured reserve to further rehab the knee.
"Jeff is an extremely talented player, and it was a difficult decision, but we like our young tackles," Hurney said. "Obviously, we have Jordan Gross, and Byron Bell started last year when Jeff was hurt. With Garry Williams coming off injury and the acquisition of Bruce Campbell, we feel like we have some tackles that can provide depth for us."