CHARLOTTE – The Panthers' coaching staff will have some new faces and some familiar faces in new roles in 2018.
On the heels of previously installing new coordinators on offense and defense, here is a rundown of changes made official Wednesday.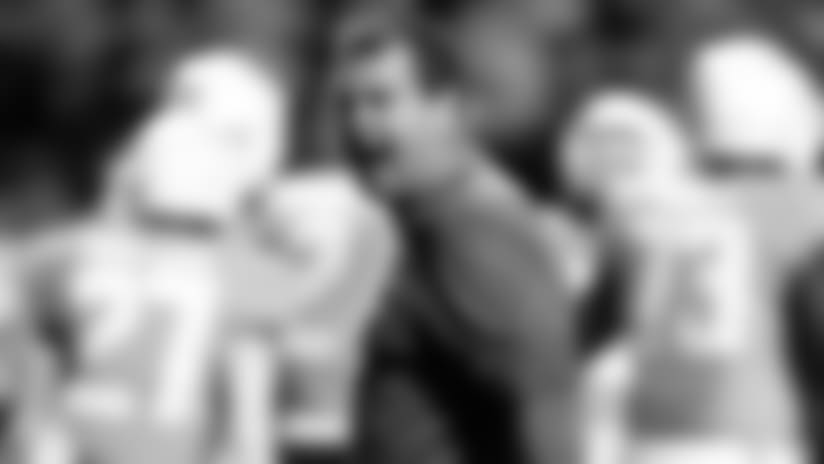 Brady Hoke has been hired as Carolina's defensive line coach, and Steve Russ will coach the linebackers. Hoke replaces Eric Washington, who was promoted to defensive coordinator when Steve Wilks left to become the Cardinals' head coach. Wilks subsequently hired Panthers linebackers coach Al Holcomb to serve as Arizona's defensive coordinator.
Hoke will be making his NFL coaching debut following 34 years coaching at the collegiate level, including 12 seasons as a head coach with Michigan (2011-14), San Diego State (2009-10) and Ball State (2003-08). He was Tennessee's associate head coach/defensive line coach last season, serving as interim head coach for the final two games.
In 2016, Hoke was Oregon's defensive coordinator/defensive ends coach. All told, he brings 20 seasons of experience as a defensive line coach, including eight seasons at Michigan and six at Oregon State.
Russ spent the past six seasons at Air Force as the assistant head coach and was defensive coordinator the last four following two years as co-defensive coordinator. He also coached Air Forces' inside linebackers in 2013 and was Wake Forest's linebackers coach in 2010. Russ and Washington worked on the same staff at Ohio University from 2002-03.
Russ is one of seven Air Force players to ever be drafted in the NFL. The Broncos' seventh-round choice in 1995 played linebacker and was a part of Denver's 1997 and 1998 Super Bowl championship teams.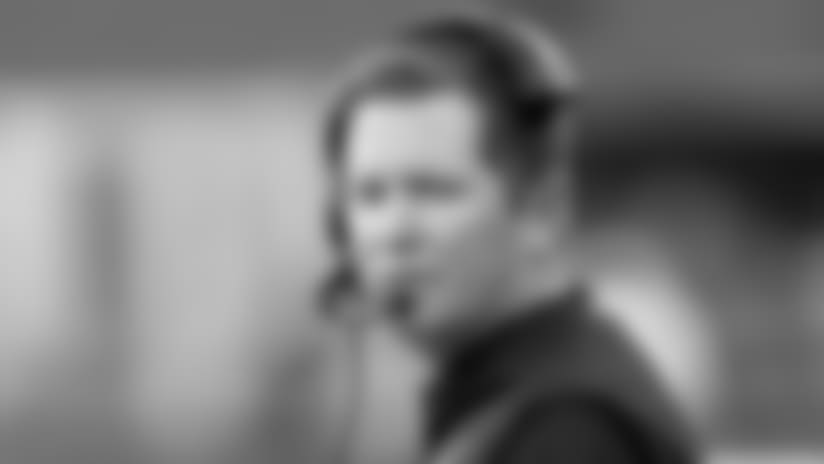 Scott Turner will serve as quarterbacks coach, while former Panthers player Travelle Wharton has been named assistant offensive line coach. Wharton joins the staff after offensive line coach Ray Brown took the same position with the Cardinals.
Turner, son of new offensive coordinator Norv Turner, returns for his second stint with the Panthers, having previously served as the team's offensive quality control coach from 2011-12. He served as the University of Michigan's senior offensive analyst in 2017.
Prior to joining Michigan, Turner worked as Vikings quarterbacks coach from 2014-16. In 2016, Turner helped quarterback Sam Bradford set an NFL record for completion percentage (71.6), and he helped Teddy Bridgewater produce the third-best completion percentage (64.6) for a rookie in NFL history in 2014. Bridgewater was a Pro Bowler in 2015.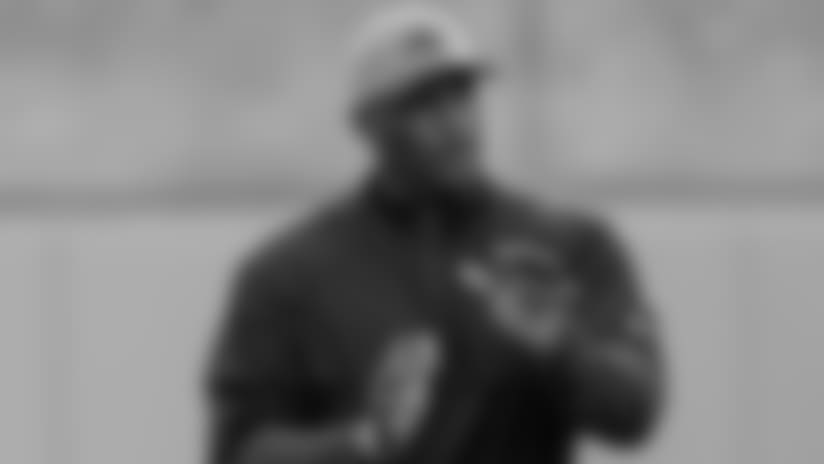 Wharton, who played nine seasons on Carolina's offensive line, spent time as a coaching assistant for the Panthers prior to last season as a part of the NFL Bill Walsh Diversity Coaching Fellowship. He made his coaching debut in 2015 with his alma mater, the University of South Carolina, where he was promoted to offensive line coach midway through the season after beginning the year as an offensive quality control coach.
Wharton will assist run game coordinator John Matsko, his position coach in 2011 and 2013.
A pair of coaches who both enjoyed successful playing careers on special teams will lead the Panthers' units in 2018. Chase Blackburn has been promoted from assistant to special teams coordinator in place of Thomas McGaughey, and Heath Farwell has been hired to assist Blackburn.
Blackburn led the Giants in special teams tackles every year from 2005-10 and completed his playing career as a Panther in 2013 and '14. In 2017, he helped coach Panthers special teams units that produced a kickoff return touchdown and a punt return touchdown in the same season for the first time since 2003. Kicker Graham Gano earned his first Pro Bowl selection after setting a franchise record with an NFL-leading 96.7 field goal percentage (29-of-30) and leading the league in touchback percentage at 85.4. Punter Michael Palardy helped the Panthers rank fifth in net punting average with a franchise record 42.4-yard net average.
Farwell, a Pro Bowler as a special teams standout with the Vikings in 2009, joins the Panthers after two seasons on the Seahawks coaching staff. In 2017, as assistant special teams coach, Farwell helped return man Tyler Lockett rank second in the NFL with a 25.6-yard kickoff return average.