When drafting your fantasy football team, you can't afford to get too caught up in your favorite NFL team.
The good news for Panthers fans is that their favorite team has enough quality fantasy prospects that one or two could end up on your roster – if the timing is right.
Every fantasy football player – and certainly every Panthers fan – would love to have quarterback Cam Newton and wide receiver Steve Smith on their team. That doesn't necessarily mean, however, that you should use your first- and second-round picks to make it happen.
Building a successful fantasy roster requires getting value from your picks by plucking players who remain on the draft board longer than they should.
Here's a look at where Panthers players fit in the pecking order.
This time last year, Newton wasn't even selected in many fantasy drafts, and Smith dropped to as low as the 10th round in some instances.
That certainly won't be the case this season.
Most player rankings have Newton listed as the No. 5 quarterback, with Smith typically listed just in or out of the top 10 at wide receiver. Newton is all over the place in the overall rankings: NFL.com lists him at No. 9 overall, while ESPN.com has him at No. 23.
Your scoring system could play into where Newton is drafted. Most leagues award four points for passing touchdowns (versus six points for rushing touchdowns), and in those leagues he has a little more relative valuable than in leagues that award six points for passing touchdowns.
Here's why. Looking at scoring based only on touchdowns, Newton would have ranked fourth among quarterbacks last season – and just 30 points out of first place – in leagues that awarded four points for passing TDs. In leagues that awarded six points for passing TDs, he would have ranked fifth, 78 points behind first place. In leagues that award more points for rushing touchdowns than passing touchdowns, Newton's 14 rushing TDs had more relative value.
In either system, Newton is a steal if he's available in the third round.
As for Smith, it might take a third-round pick to get him in a 12-team league, but a fourth-rounder seems like the right price. If he's there in the fifth, pounce.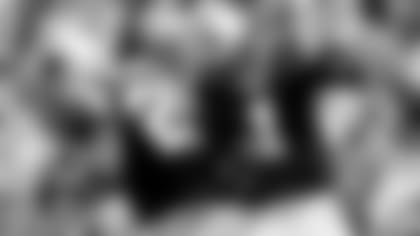 The Panthers have a pair of running backs in DeAngelo Williams and Jonathan Stewart worthy of early-round picks based on talent alone.
Fantasy football, however, isn't based on talent alone.
The fact that they're both on the same team curbs their fantasy value, and it's even trickier with Newton and now fullback and noted touchdown vulture Mike Tolbert in the mix.
Stewart, thanks to a good year in the passing game, had about 200 more total yards than Williams last season, but Williams scored two more touchdowns. Stewart and Williams, however, have just 16 touchdowns between them the last two seasons. Tolbert totaled 21 in San Diego over the same time frame.
The good news is that Stewart and Williams both typically get enough chances to make them worthy of being a borderline No. 2 and surely a No. 3 running back on your team. Tolbert looks like a nice bye-week option, with the possibility existing that he'll develop into more.
Only an injury would likely open the door for either Williams or Stewart to be an elite fantasy back. If I had to pick between them, I'd lean toward Williams because of his big-play ability. I'd consider Stewart in a point-per-reception league because the Panthers like what he brings to the short passing game, but Tolbert could be a bigger hindrance to Stewart's touchdown chances than to Williams'.
While the Panthers' top receiving threat will be selected early in fantasy drafts, the second and third options often are available near the end of drafts. In a passing offense this potent, those players warrant serious consideration as potential sleepers.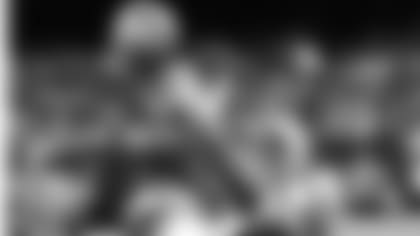 Panthers tight ends combined for 85 catches, 1,008 yards and nine touchdowns last season, numbers that would have put them in the top five in fantasy if just one person had racked them up.
Greg Olsen isn't going to single-handedly carry the tight ends this season, but the departure of Jeremy Shockey opens the door for him to claim a much larger piece of the pie.
At wideout, Brandon LaFell has taken command of the No. 2 spot opposite Smith. While he'll compete with Smith, Olsen and another receiver in three-receiver sets for targets, his snaps should increase this season and so should his fantasy numbers.
If your draft gets to the 12th round or so and Olsen and LaFell are still available, it might be time to add a Panther to your roster.
Kickers and team defenses aren't big draft-day priorities. The Panthers could well produce a kicker worth starting, but they haven't yet picked their starter between Olindo Mare and Justin Medlock.
The defense is coming off an injury-plagued season but should be better, and returner extraordinaire Joe Adams should increase interest in the unit if your league lumps special teams in with defense.