Once again this season, the Panthers have plenty of players capable of helping your fantasy team.
But as always, picking players from your favorite team without regard to their relative value will leave you playing a losing game of catch-up all season.
Quarterback Cam Newton is again the most sought after Carolina commodity in fantasy circles, but does that mean you should be the one to take him? And what about the Panthers' other draft-worthy players?
QB OR NOT QB: Newton is the fourth-ranked fantasy quarterback on NFL.com, which happens to be where he finished in scoring last season even after a slow start. But while quarterbacks are the focal point of NFL offenses, it doesn't exactly work the same way in fantasy, so don't plan on using the fourth overall pick on Newton.
Here's the deal. In NFL.com fantasy football a year ago, 11 of the top 12 scorers were quarterbacks, led by Drew Brees. The lone exception was Vikings running back Adrian Peterson at No. 7. So who was more valuable to fantasy owners? The answer is Peterson because he had separation from his fellow running backs.
Those 11 quarterbacks plus Colin Kaepernick, who took over the 49ers offense late in the year, are considered the top 12 in fantasy this season. Since there isn't likely to be a lot of separation in their scoring, the best strategy is to wait and draft one of those 12 later rather than earlier. I took Andrew Luck in my draft this past weekend – at the end of the eighth round.
Newton went early in the third round as the fourth quarterback selected. I think he's going to have a great fantasy year but I had decided that I'd only take him if he dropped to the bottom of the fourth round.
CATCH THE FEVER: Steve Smith is likely to be at least a reliable No. 2 wide receiver in fantasy, yet it's possible to get him at a bargain price because he scored just four touchdowns in 2012.
Touchdowns are hard to forecast for receivers. Calvin Johnson, even while racking up 1,964 yards last season, scored just five touchdowns. James Jones scored 14 times with just 784 yards. Smith, discounting the 2010 season when the Panthers were last in the league in scoring and passing offense, has averaged more than 1,000 yards and seven touchdowns a season, meaning an average season would make him an upper-end No. 2 receiver. Yet he's being drafted as a lower-end No. 2 and in the case of my league, he was actually in No. 3 territory as the 26th receiver taken. If Smith is still there in the sixth round, do a touchdown dance.
The next Panthers "receiver" to go will be tight end Greg Olsen, who enters the season as clear fantasy starter material after being viewed as a borderline starter this time last year. Olsen ranked sixth in scoring in NFL.com leagues in 2012, but he's often being drafted well behind the top five in many leagues. Jimmy Graham went in the second round of my draft, then the next four were selected over a nine-pick stretch between the fourth and fifth rounds. Yet after that, Olsen remained on the board for another 10 picks, going with the first choice in the seventh round.
The other Panthers receiver to consider is Brandon LaFell. He was 48th in scoring last season, making him a No. 4 receiver for 12-team leagues that use the flex position, yet he's being drafted like a No. 5 receiver. If he hangs around later into your draft, pounce.
RUNNING MEN: Ever since DeAngelo Williams and Jonathan Stewart became the first tandem to each rush for 1,100 yards in the same season, there's been an annual debate for fantasy owners about which one to pick.
With Stewart to miss the first five games after being placed on the physically unable to perform list Tuesday, Williams obviously is the choice at the moment. To boot, fullback/touchdown vulture Mike Tolbert continues to mend a hamstring injury. But while Williams clearly should be the first Panthers back selected, he might not present the best value.
In my recent draft, held before the Stewart announcement, Williams went in the sixth round – a reasonable spot. In drafts to come, he might now go higher. The better value could become Stewart, who went in the 17th round of my draft and now might not even be drafted in some leagues. If your roster is big enough to accommodate a player who won't play before Week 7, an end-of-the-draft flier on Stewart could eventually pay dividends. If he isn't drafted, try to be the guy that picks him up in advance of his return.
And don't forget about Tolbert. His seven rushing touchdowns – buoyed by five in the final three games – were more than Williams and Stewart had combined (though Williams had two receiving TDs and Stewart had one). Tolbert could be a good play while Stewart is out and at least a bye-week replacement once Stewart returns. He may or may not be drafted in your league.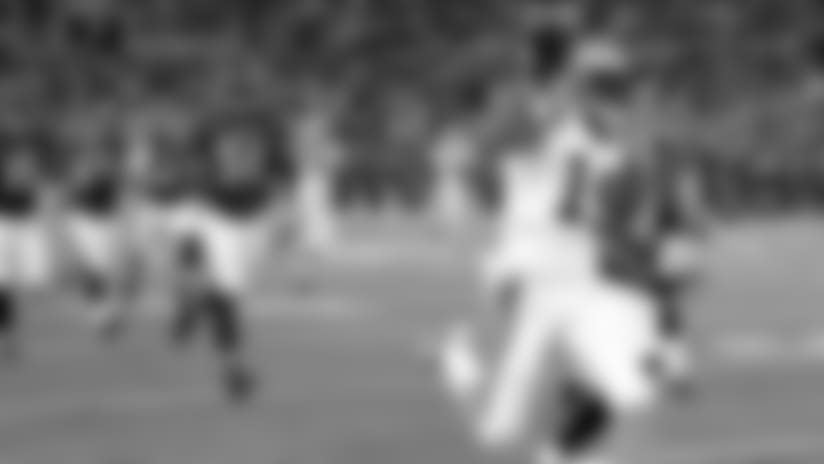 SPECIAL CIRCUMSTANCES: In the preseason, Panthers kicker Graham Gano and special teams/defense have been as good as anybody in the league from a fantasy perspective. Both have worked their way into draft discussions, but don't spend too much preparation time on them. That's nothing against them but rather a statement about how fantasy football works. You'd be wise to wait as late as possible to address those positions, and you could certainly do worse than the Panthers' offerings. Gano has a big leg that could prove valuable in leagues that reward bonus points for long field goals, and Ted Ginn is a threat to score on special teams every time he touches the ball.