CHARLOTTE – Head coach Ron Rivera said he hadn't even thought about the upcoming reunion with cornerback Josh Norman until it was brought to his attention Monday morning.
It will be an obvious storyline throughout the week as Carolina prepares to face Washington on Monday Night Football.
Here's what Rivera had to say about the prospect of coaching against Norman, who spent the first four years of his career with the Panthers.
"He's a unique talent. It'll be fun. He's going to have a challenge, we'll have a challenge. And we'll just see what happens," Rivera said. "It's going to be a unique set of circumstances seeing him out there. He'll bring his best game. He'll want to play well. And I know our guys will want to play well against him."
Rivera and the defensive coaches took great pride in helping Norman grow into one of the NFL's top corners.
"We saw the talent, we saw the ability," Rivera said. "We got frustrated with him, and he's stubborn and he's hard-headed. But he's tremendously talented, and we know that. You don't give up on talented players. I know Coach (Steve) Wilks put a lot of work in with Josh. Steve had a lot of faith that he was going to get it and be something special.
"It was just a matter of him playing disciplined and within the scheme. We saw it in the 2014 season and then he flourished in 2015 and we really got to see who he could become."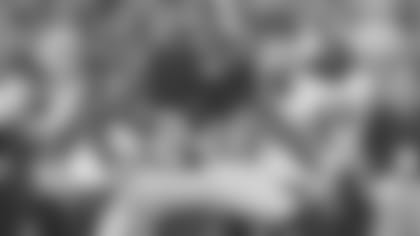 Defensive coordinator Sean McDermott and offensive coordinator Mike Shula also weighed in on Norman.
Said McDermott: "He was a big asset to our defense. It was fun to watch him develop. He worked hard at his craft and was a big part of what we've done over the last number of years. That's his business. Players are here, and sometimes players graduate to different systems. I'm extremely happy with the two corners we have right now. We have a lot of work to get done yet in Washington with their top-ranked offense."
Said Shula: "We've had a lot of fun in practice competing against Josh with our receivers and with Cam (Newton). He's really talented. I kind of liken it a lot to guys that you have a lot of respect for. You always want to put your best game together against those types of guys because you have a lot of respect for them, and you know if you do succeed against them then you've done good things. At least that's how I feel about coaching against Josh. He's very smart and extremely talented. He's long and he makes plays on the ball. We've known him from practice, but we still have to watch the film to get used to seeing how he's playing again. He's like a lot of those other good corners, you just have to make sure that when you're attacking him, there's certain things you like and certain things you don't."