CHARLOTTE – The route was designed to give options to the man who was essentially the only option for Carolina on fourth-and-10.
Everyone – including the Dolphins – expected quarterback Cam Newton to target wide receiver Steve Smith the whole way with the game on the line late in the fourth quarter.
And the Panthers' all-time leading receiver, who became the 22nd player in NFL history to amass 12,000 career receiving yards earlier in the game, recorded another yet another clutch catch for a critical first down.
"(The play call) gives you options based on coverages – something we try to do a lot with our plays," offensive coordinator Mike Shula said.
Smith ran what became a curl route to beat his man and avoid the incoming safety. He hauled in Newton's pass one yard past the first down marker.
"They were trying to get help to Steve on that, and the ball got in there before the help could get there," Shula said. "Steve is just so dang strong. Both of their guys fell down, and he stayed up."
Smith remained on his feet and picked up eight more yards for a 19-yard gain.
From there, Carolina marched to the Miami 1-yard line, where Newton connected with tight end Greg Olsen for the game-winning score with 43 seconds left.
For Shula's offense, it was the third consecutive game featuring a game-winning drive in the fourth-quarter.
"We practice those situations a lot. We are talented enough and we are going to make those plays," Shula said. "It's good to see (our players) doing that now. They've got a little bit of swagger in those situations."
The Panthers have enjoyed plenty of success recently in two-minute situations. In addition to the game-winning drive against the Dolphins, Carolina's hurry-up offense – with 1:01 left and no timeouts at its disposal –produced a field goal on the final play of the first half.
That drive before halftime cut the deficit to 10 and helped the Panthers finally develop some momentum offensively that they carried into the second half.
"It picks up the pace, (it helps) a little bit maybe substitution wise, it kind of gets your quarterback and other guys into a rhythm," Shula said. "But when you do it you have to make first downs. Otherwise you are in a hurry and you don't get into a rhythm at all. Next thing you know, your defense is going on the field."
Carolina used a no-huddle approach to open the second half – a 14-play, 83-yard drive culminated by a 5-yard Newton touchdown run.
Given the recent success, will Shula use the no-huddle more often?
"Maybe," he said smiling, "Maybe not."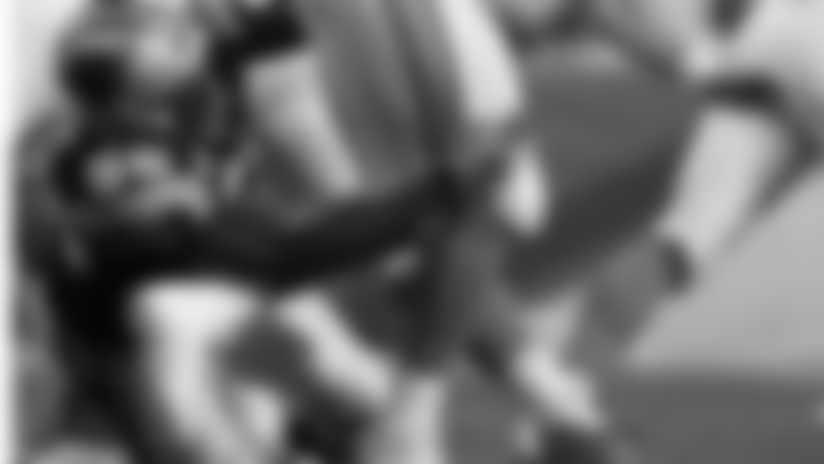 DEFENSE KEEPS THEM IN IT: In the second quarter, the Dolphins had several opportunities to put a sizeable gap between them and the Panthers.
One possession, Miami had first-and-10 at the Carolina 22. On another the Dolphins had first-and-10 at the Carolina 36. And following a Newton interception, they had first-and-10 at the Carolina 11.
All three possessions ended with field goals.
"The guys take a lot of pride in red zone defense. They know how important red zone opportunities are. That was evident (Sunday)," defensive coordinator Sean McDermott said. "Any one of those situations in the first half and they get seven as opposed to three – you are looking at a different game maybe in the second half. It just kept giving us a chance."
The Panthers rank second in the NFL in touchdowns allowed on red zone drives (33.3 percent).
But McDermott was seeing red when it came to Carolina's execution defending Dolphins wide receiver Mike Wallace, who had receptions of 53 and 57 yards in the first half and nearly came down with a 60-yard touchdown grab over safety Mike Mitchell in the final seconds.
"It shouldn't happen. Should not happen," McDermott said. "Part of our game plan going in was to play (Wallace) in a certain technique, and we didn't get that done.
"We can do a better job moving forward, and we will."
McDermott expects just that from the defensive backs and cornerback Captain Munnerlyn in particular, who was the man in coverage on both of Wallace's long gains.
"I know those guys in that room will respond," McDermott said. "They had a couple plays that got away from them (Sunday). Playing in the secondary myself, that's the nature of the position. You are going to get beat once in a while. But it's how you respond, and that was the greatest thing about Captain's performance. He took full responsibility at halftime."
Munnerlyn bounced back in the second half and helped limit Wallace to three catches for 17 yards. The Dolphins were held scoreless after halftime.
"That to me speaks volumes about our team," McDermott said. "Guys are stepping up, being accountable. Then they are mentally tough and physically tough enough to move forward and finish the game in a strong fashion. That's exactly what that young man did. I couldn't be prouder of him for it."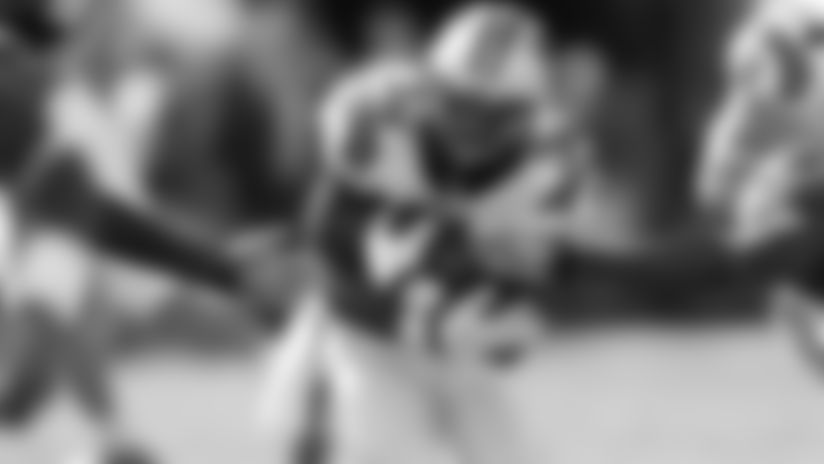 ROSTER MOVES: Running back Armond Smith has rejoined the team, signing with the Panthers practice squad Tuesday.
Smith played in Carolina's first five games this season, rushing four times for 5 yards and recording three special teams tackles. Smith was inactive for the next two games before being waived Nov. 2.
To make room for Smith, the Panthers terminated wide receiver Toney Clemons from the practice squad. Carolina also waived running back Tauren Poole from the practice squad/injured list.