CHARLOTTE – The Panthers' search for answers in the secondary has resulted in an unexpected cut and a further reliance on youth.
Carolina waived cornerback Bene Benwikere on Friday and signed rookie corner Zack Sanchez off the practice squad. Rivera said Sanchez would play in Monday night's game against the Tampa Bay Buccaneers. Rookie James Bradberry, who has started the first four games, is expected to miss the game because of turf toe.
"We have discussed the situation and circumstances the last couple of days, and this morning we continued the conversation and decided to move on," head coach Ron Rivera said. "We have a group of young guys we're looking to play and get on the football field. It's no different than a few years back when we had a couple of young guys we wanted to get out there, and that's what we decided to do."
Nearly two years ago, when the Panthers lost a sixth consecutive game, they moved a couple of veterans out of the starting secondary and inserted Benwikere – then a rookie – and rookie safety Tre Boston into the lineup. Those moves helped energize the defense as Carolina rallied to win its final four games and capture the NFC South title.
This year, the Panthers are off to a 1-3 start following a 15-1 season and are coming off yielding 300 receiving yards to Julio Jones in a 48-33 loss to the Falcons.
"It's in part some of the things that have happened and some other things, but as we look at the direction we want to head, we have a group of young guys that are playing and need to continue to play," Rivera, who wouldn't say whether any health concerns played into the Benwikere decision. "I'm not going to get into that. We made a decision and are going to move forward."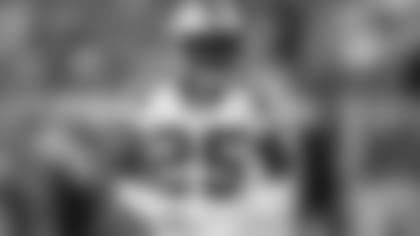 Benwikere, a fifth-round draft pick out of San Jose State in 2014, had started all four games at outside corner this season. He was slowed by an ankle injury in the preseason that cost him the final three games of 2015, and he missed six games as a rookie with an ankle injury.
When healthy, Benwikere alternated between contributing on the outside and at nickel corner for the Panthers. He played in 27 games with 14 starts, recording two interceptions, 20 passes defensed, three recovered fumbles, two forced fumbles and 109 tackles.
Robert McClain, along with Teddy Williams already the veteran of the cornerback group in terms of NFL seasons, is now the guy who has played the most snaps in the Panthers secondary even though he just joined the team last December. Rivera said McClain would continue to man the nickel corner spot.
"As much as you'd like to have a Charles Tillman type guy, we don't. Because of that, we've decided we really want to go with younger guys," Rivera said. "We have three that we drafted this year. One of them (Bradberry) is out right now, but we're going to activate Zack, and he'll be active Monday."
Much like in 2014, Rivera said Friday's moves were with the present and the future in mind. Not many people believed the injection of youth would turn things around two years ago, but it did.
"It's a 16-game season, and this is Game Five. We wouldn't do anything if we didn't feel we could be competitive. We play to win," Rivera said. "This is a part of retooling this football team. It's tough, but it's one of those things. Until we get it right in terms of players on the field and calling things to put them in position to have success, we've just got to keep working through it, which we will. That's just the way it is.
"Everything we do is not just about today. You have to plan for the future. We feel we've got a young corps of young guys who are anxious to get an opportunity. They've done some good things, we want to continue in that direction."
View photos from the Panthers' week of practice leading up to their game against Tampa Bay.