CHARLOTTE – None of the Panthers rookies know completely what to expect when their first training camp begins in two days.
But the three-day rookie camp that just concluded has readied them for what's to come.
"As a rookie you can't really be totally prepared, you can just do the best you can and try to take one day at a time really, because you've never experienced something quite like NFL training camp," punter Brad Nortman said. "The last three days have been great in order to see how practices are run, just some baby steps leading up to the big event."
The same could be said for rookie cornerback Josh Norman.
"These three days were huge for me, just getting back into it and knowing what to do," Norman said. "It's just so different as a rookie. This camp got me back into the plan, into the terminology and the whole scheme."
Head coach Ron Rivera was equally enthused about his first rookie camp in Carolina.
After completing his first season as a head coach without an offseason program due to the league's work stoppage, Rivera and his staff are taking advantage of the time they are now afforded with the players.
"We had an opportunity to have workouts, OTAs and then mini camp. That gives us a huge advantage compared to last year," Rivera said. "We've had an opportunity to see where we are with our players, where we are at each position. It gives us a chance to evaluate the growth that we've gone through."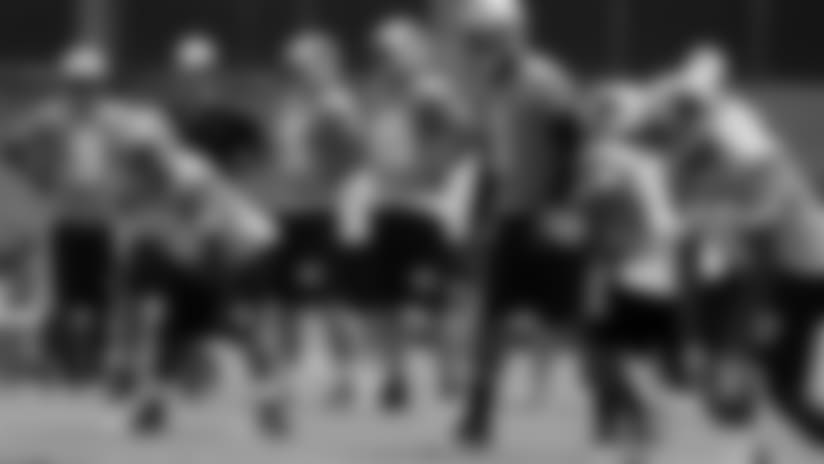 So far, the second-year head coach likes what he sees.
"I was really fired up about (rookie camp)." Rivera said. "What happened today, on Tuesday and Monday is really a precursor to what I'm hoping we can get as we get into training camp.
"(Rookie camp) was a great opportunity for the young guys to show what they have and what they've retained and what they need to learn."
They'll be plenty to learn at training camp. And the first of many lessons might well be how to handle the heat in Spartanburg, S.C.
"Humidity," said 2012 second-round draft choice Amini Silatolu when asked what he's heard about training camp. "I heard it's going to be hot."
"A lot of heat. I've heard a lot of that," he said. "It's just a new pace. It's all football all the time, and that's the way that we want it. It's very businesslike, and you have to be professional about it."