CHARLOTTE – Three weeks ago, defensive end Wes Horton was without an NFL home.
Sunday, he's expected to be in the starting lineup when the Panthers return to the historic stadium where Horton played his college home games.
"You never know if this opportunity will come again, so I want to get as many people as possible in," said Horton, who is providing for about 30 people to attend Carolina's game Sunday at Los Angeles Memorial Coliseum against the recently relocated Rams. "It's a special place. Ninety thousand-plus, and every time you go down that tunnel, you know it's an opportunity to play in a very historic stadium.
"It's going to be special knowing I played there in college and now I'm playing at the highest level. It's going to be great experience."
Horton and Panthers center Ryan Kalil played at the iconic venue throughout their days at Southern Cal, though only time will tell if Kalil gets a chance suit up Sunday. Head coach Ron Rivera isn't sure if Kalil, who left Carolina's last game with a shoulder injury, will be able to play but said Kalil would make the road trip regardless.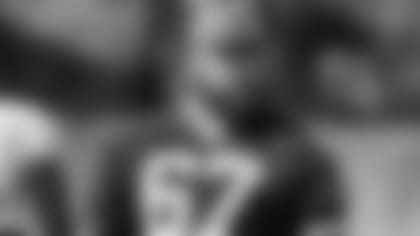 "He's going to do everything he can to get out there," linebacker Luke Kuechly said. "For him and Wes, as I think about it from my own perspective, if I had an opportunity to play a game at Boston College, how cool would that be? For those guys, that opportunity is right in front of them. I know both of those guys are excited."
The 93-year old venue hosted the first Super Bowl, was the first stadium to host two Summer Olympic Games and has served as home field for both the Rams, the Raiders and for a short time the Los Angeles Dodgers. The Rams, who moved back to Los Angeles this offseason after 21 seasons in St. Louis, are scheduled to play there through 2018 until their new stadium is ready.
"I saw it for the first time this offseason when I took my all-star team to USC's campus," quarterback Cam Newton said. "I was blown away by its lineage, its prestige. No. 67 (Kalil) always talks about how great it is. I'm excited about it, excited about playing in L.A."
Horton's favorite personall memory of playing there occurred five years ago when, as a redshirt junior, he "absolutely blew up" Stanford quarterback Andrew Luck for a sack and a forced fumble midway through the third quarter of a marquee matchup. Stanford was 7-0 entering the game and hadn't trailed all season until a few plays before Horton's play.
"The crowd just went nuts. That was definitely the most memorable moment," Horton said. "But we lost. We still lost."
Stanford rallied for a 56-48 victory in a triple-overtime thriller, but at least Horton enjoyed his share of victories at the Coliseum. Several current Panthers, among them offensive tackle Mike Remmers (a former Oregon State Beaver) and defensive tackle Star Lotulelei (a former Utah Ute), didn't head home happy after their previous appearances.
"I played there once. We lost," Lotulelei said. "Hopefully it won't be the same this time."
View photos of Carolina's week of practice leading up to their game against Los Angeles.