CHARLOTTE – "Gut-wrenching."
That's how Panthers head coach Ron Rivera described his team's 30-28 loss to the Atlanta Falcons in Week 4.
Carolina held a 28-27 lead in the Georgia Dome with 59 seconds left before the Falcons – who started on their own 1-yard line – ran five plays and kicked the game-winning field goal.
It took a while for the pain of that last-second defeat to subside.
"I don't want to say (it carried over) through the rest of the season, because at some point you should be able to snap out of it," Rivera explained. "But it did carry over. I remember that Wednesday practice was just brutal."
The Panthers get to line up against the Falcons for the second time this season at Bank of America Stadium on Sunday, and one Panther made it clear he's looking forward to the rematch, to say the least.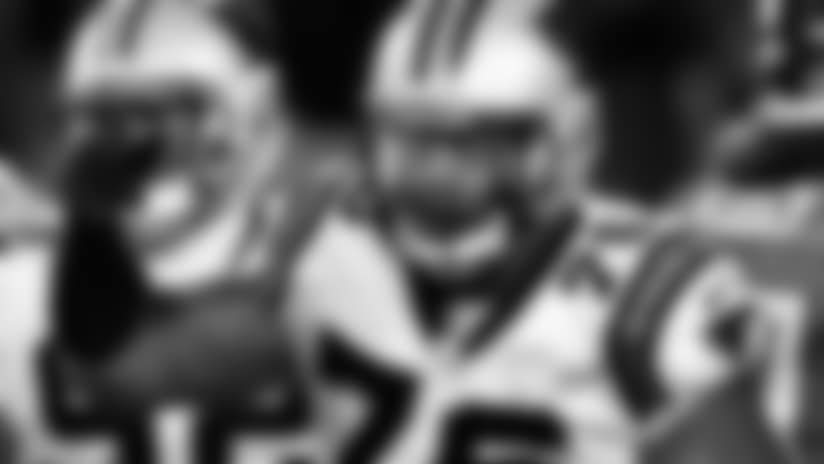 "We have something to prove," defensive end Greg Hardy said. "We owe them something, and it's coming."
Safety D.J. Campbell echoed that sentiment.
"These last four games are all about pride, starting with Atlanta," Campbell said. "We feel like we owe them one."
Hardy – who ranks second on the team with eight sacks and had one of the Panthers' seven sacks in the Week 4 matchup against the Falcons – believes Carolina outplayed their NFC South rivals.
"There's a point where you know you're better than someone, and we just didn't pull it out," Hardy said. "This was one of those instances where I think we played better."
The Falcons have already clinched the NFC South division, but in Hardy's view, the Panthers are the better team. 
"Hopefully, we come together and prove it this weekend," Hardy said. "We are just on a mission and we are going to keep playing for each other."
Rivera appreciates Hardy's confidence and hopes that translates to an inspired performance on the field.
"I'm glad to hear that. You want players that believe," Rivera said. "We'll just leave it at that."