Most of you are probably shocked to see that Luke Kuechly's name isn't listed here, and that's understandable given Kuechly's outstanding second season (team highs of 176 tackles and four interceptions).
But here's the thing: Thomas Davis was just as good.
Davis – who played all 16 games for the first time since 2008 – finished second on the team behind Kuechly with 151 tackles. He recorded a career-high four sacks, seven quarterback pressures, two interceptions and eight passes defensed.
And he compiled all those statistics while playing both the strongside and weakside linebacker spot in Carolina's 4-3 defense.
HONORABLE MENTION: Linebacker Luke Kuechly, defensive end Greg Hardy
Kuechly easily could have been the choice here, but he often deflects credit to his teammates, and this time I listened. Hardy was a pass-rushing force, leading the team with 15 sacks to tie the single-season franchise record set by linebacker Kevin Greene in 1998.
NEWCOMER OF THE YEAR: Defensive tackle Star Lotulelei
The Panthers got everything they hoped for when they selected Lotulelei 14th overall in the 2013 NFL Draft.
The massive defensive tackle made an immediate impact against the run, helping Carolina improve from 14th in the NFL in run defense in 2012 (110.1 yards allowed per game) to second (86.9) in 2013.
Lotulelei started all 16 regular season games, recording 47 tackles, three sacks and 11 quarterback pressures.
HONORABLE MENTION: Safety Mike Mitchell, defensive tackle Kawann Short
Mitchell emerged as a vocal leader in the secondary in his first season as a Panther and recorded 74 tackles, four interceptions, four sacks and two forced fumbles. Short – Carolina's second-round draft choice – provided an interior pass rush and tied for second on the team with 21 quarterback pressures.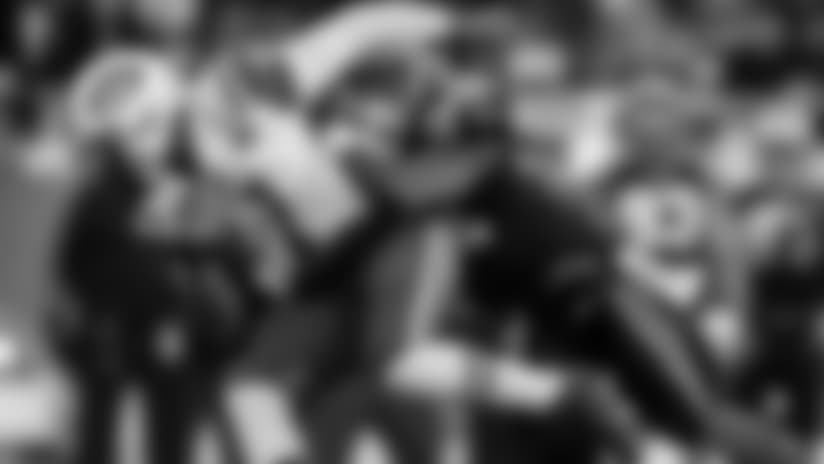 The 5-foot-8 cornerback often gets overlooked, but he did a little of everything for Carolina in 2013.
Munnerlyn finished third on the team in tackles with a career-high 86. In fact, he was the only player other than Kuechly or Davis to lead the Panthers in tackles in a game.
He recorded two interceptions – both of which he returned for touchdowns to become Carolina's all-time leader with five career interception returns for touchdowns.
And by the end of the year, Munnerlyn developed into a weapon as a pass-rusher, recording three sacks in Carolina's last three regular season games.