The annual "NFL Honors" awards show will take place Saturday, and Panthers.com is awarding honors of its own leading up to it. Having already handed out awards to the offense, here are our defensive recipients.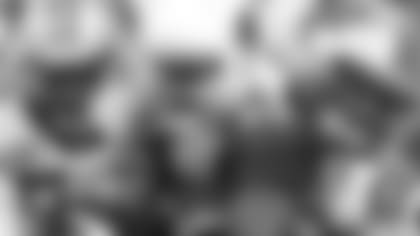 PLAYER OF THE YEAR: Linebacker Luke Kuechly
The remarkable start to Kuechly's career continued in 2014, when he led the league in tackles for the second time in three seasons. Kuechly now has 473 tackles based on press box statistics since the start of his rookie season in 2012 – 44 more than anyone else in the league.
But tackle totals only tell part of the story. Kuechly became a bigger threat as a pass rusher, matching the sack total from his first two seasons combined with three, and he improved in pass coverage, leading the team with 12 passes defensed. After opening the season with a game-clinching forced fumble on a pass play at Tampa Bay, he sealed the franchise's first postseason victory in nine years with an interception and a tipped ball that led to another interception against Arizona.
Over the last six weeks of the season, no one on the defensive side of the ball played any better than Kuechly.
Honorable mention: Defensive end Charles Johnson, linebacker Thomas Davis
While no one played better than Kuechly down the stretch, Johnson was among a chosen few who played just as well. He at least shared in a sack in six of his final seven regular season games and added a pair of sacks against the Cardinals in the playoffs. Johnson was constantly in the offensive backfield and also emerged as a more vocal leader.
Davis was steady throughout the season, again teaming with Kuechly to create a dynamic duo. Since playing in just two of 41 games from midseason 2009 through 2011 because of a trio of major knee injuries, Davis has played in all but two of 48 games and has recorded at least 100 tackles three consecutive seasons.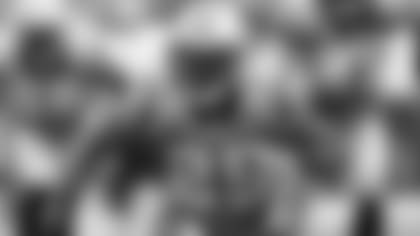 NEWCOMER OF THE YEAR: Cornerback Bene Benwikere
The Panthers traded up in the fifth round of the 2014 NFL Draft to select Benwikere, and the San Jose State product didn't disappoint despite missing six games with an ankle injury.
Benwikere got the job done at nickel corner over the first five games of the season before being sidelined. When he returned, he did so in a reserve role but quickly showed that he could thrive at an outside corner spot. After one game he took over as a starter and remained in that role for the final four games of the regular season and into the postseason.
He recorded just one interception but ranked fourth on the team with seven passes defensed in 10 games.
Honorable mention: Safety Roman Harper
In his first season with the Panthers after spending his first eight NFL seasons with the New Orleans Saints, Harper was the glue for the young secondary Carolina featured down the stretch. He helped make sure rookies Benwikere and Tre Boston were in the right spots, and his leadership helped cornerback Josh Norman enjoy a career year.
Along the way, Harper paced the Panthers with a career-high four interceptions – two more than anyone else.
UNSUNG HERO: Defensive tackle Kawann Short
After playing a solid, sometimes spectacular second fiddle to defensive tackle Star Lotulelei during their rookie campaign in 2013, Short took a back seat to no one in 2014. He joined Lotulelei in the starting lineup midway through the season and never looked back, nearly leading the Panthers' four-person defensive tackle rotation with 39 tackles and 3.5 sacks.
Veteran Dwan Edwards, another unheralded contributor in 2014, had one more tackle and one-half more sack in a reserve role.