CHARLOTTE – Much of the talk about the Panthers' recent injury situation has focused on quarterback Cam Newton, but the Panthers are excited about the prospect of opponents having to focus on stopping running back Jonathan Stewart.
Carolina's bellcow back returned to practice Wednesday on a limited basis and could see his first action since Week 2 when the Panthers visit the Saints on Sunday.
"Cameron Artis-Payne has done a tremendous job for us running the football, but getting another Pro Bowler back is going to definitely help our offense and make New Orleans have to game plan for a different caliber and different type of player," fullback Mike Tolbert said. "I'm excited to get him back."
Stewart has missed the last three games with a hamstring injury. Artis-Payne had a career-high 85 rushing yards against the Buccaneers, but the game before, the Panthers' streak of 30 consecutive games with at least 100 rushing yards was snapped.
"Stew is a little bit more of a physical player who sets a tone, which is really good for us. He's a big part of the reason why we've had the success we had running the football," head coach Ron Rivera said. "It would be good to have him back on the football field. Cameron has done a nice job, and Fozzy (Whittaker) has done a nice job as well, but Stew is a different type of back who brings a different type of physicality."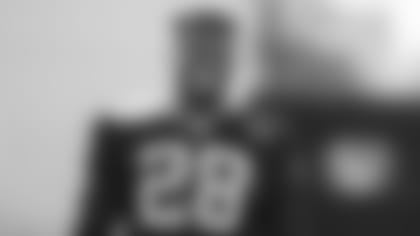 While Stewart and Newton took positive steps toward returning to the field and boosting the run game and the offense in general, left tackle Michael Oher remains in the concussion protocol and could miss a third consecutive game.
"He comes in and does what he needs to, and he goes home. He's following the protocol," Rivera said. "He's been in and out of the building. Part of it is how he's feeling as far as moving around and how he's feeling as far as being exposed to light and exposed to video."
Cornerback James Bradberry (foot) and defensive tackle Vernon Butler (ankle) also remain out of practice, and defensive tackle Paul Soliai also missed practice with a foot injury.
Cornerback Robert McClain didn't finish practice after experiencing tightness in his hamstring. The Panthers signed corner Lou Young to the practice squad Wednesday, a move Rivera said was discussed when the Panthers waived Bene Benwikere last week and signed Zack Sanchez off the practice squad.
"When we made the move with Bene, we had to bring another guy in," Rivera said. "He's a guy who knows our system, who made it all the way to the end of training camp and was a tough decision. We feel if we got in a crunch and we had to, we could activate him and he'd be right where we needed him."
View photos of the Panthers' week of practice leading up to their game against New Orleans.