CHARLOTTE – When tight end Ed Dickson signed his three-year contract Thursday morning, he became the 11th player in the last 10 days to put pen to paper at Bank of America Stadium – the ninth who played for the Panthers last year.
The signing of Dickson isn't going to make a lot of headlines, but it's another move at the outset of free agency that makes sense for what Carolina wants to accomplish this offseason.
"Substance is more important than splash," general manager Dave Gettleman said. "I've seen plenty of teams win the Super Bowl in March; the idea is to win the Super Bowl in February. That's the goal."
Dickson, who caught three passes for 49 yards and a touchdown in the final two regular season games and added three catches for 67 yards in two postseason games, became the fourth potential unrestricted free agent to re-sign with the back-to-back NFC South champions since March 3. He followed defensive tackles Colin Cole and Dwan Edwards and do-everything quarterback Joe Webb.
"It's about evaluating your players, evaluating your team and keeping the right guys," Gettleman said. "We're excited that we could sign Dwan, sign Ed, get Joe Webb back, get Colin Cole back. All of those guys are important and contributed to us being in the playoffs."
The Panthers also retained four of their five exclusive rights free agents: running back Fozzy Whittaker, wide receiver Breton Bersin, offensive lineman Brian Folkerts and linebacker Ben Jacobs.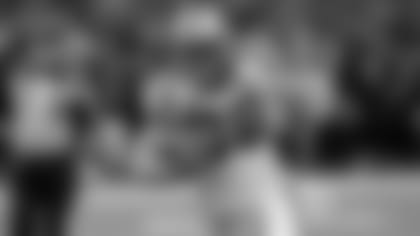 They also signed Pro Bowl tight end Greg Olsen to a three-year contract extension.
"Because it wasn't spent on a new guy, it gets lost in the sauce, but Greg is a big part of our offense," Gettleman said. "That's one way of showing the rest of the locker room, 'If you get it done, we're going to come to you.'
"It's been proven time and again that continuity and stability are important. Obviously you can't keep everybody every year, but the number one thing you have to do in evaluating is this: You have to know your team. You have to know who fits and who doesn't. Once you identify the important pieces that you want to keep, you do your best to keep them.
"Last year was completely economics-driven, and we couldn't keep some of those guys. Mike (Mitchell) got a ton of money, Ted (Ginn, Jr.) got a ton of cash and Captain (Munnerlyn) got a nice chunk of change. We just couldn't do it, but we're in a situation this year where we identified our own guys who could have become unrestricted free agents, and we were able to identify the guys we really wanted to keep."
At this early juncture of free agency, the two "outsiders" signed by the Panthers have significant ties to the organization.
Ginn, an elite return man, had 556 receiving yards with Carolina in 2013 after totaling 384 yards the previous three seasons. Last year with the Arizona Cardinals, he had 190 yards.
"We understand Ted, know how to use him, and he's a good fit," Gettleman said. "In this day and age, you've got to have a guy that can take the top off the coverage. Corey (Brown) has the speed to do it, and he did it for us once we inserted him in the lineup last year. But what's wrong with having two guys who can do it?
"We have a role here for Teddy, and he'll obviously do punt return for us."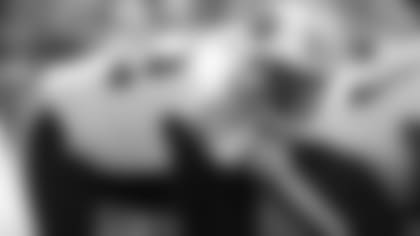 Offensive tackle Michael Oher, a first-round selection of the Baltimore Ravens in 2009, is reuniting with offensive line coach John Matsko, his position coach during his first two seasons.
"Michael is a former first-round pick who got his baptism with John Matsko," Gettleman said. "Michael came out of the blocks and played solid. John left after two years, and Andy Moeller was his next position coach, and John had trained Andy. Michael continued to improve, and in 2012 they won the Super Bowl with him at left tackle. In 2013 they brought in a new O-line coach, and the fit just wasn't good. Then he went to Tennessee and had an injury-plagued year.
"We did our homework on Michael, and we feel very strongly that he can be an answer for us. He'll be inserted at left tackle, and we'll go from there. The other four guys really finished the season strong – (left guard Andrew) Norwell and (center) Ryan (Kalil) and (right guard) Trai (Turner) and (right tackle) Mike Remmers – and we feel like Michael gives us a chance to really solidify that group."
While free agency is barely under way, Gettleman is approaching a finish line of sorts. Since the end of last season, he's spent a ridiculous number of hours in his office evaluating pro personnel on Carolina's roster and around the league.
By this weekend, he should have every piece of information he needs to make informed decisions about free agents going forward, allowing him to turn his attention to evaluating draft-eligible prospects.
"We never stop," Gettleman said. "We never stop evaluating. We never stop looking.
"We are in the roster building season, and really that's a 12-month season. We'll continue to build this roster."
---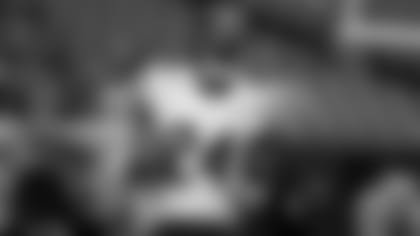 ANOTHER ADDITION: Thursday evening, the Panthers signed speedster Teddy Williams, a cornerback with potential to contribute on special teams, to a two-year contract.
Williams was undrafted out of the University of Texas-San Antonio in 2010, no surprise since he didn't play college football. The Dallas Cowboys, intrigued by the track standout's sub-4.3 speed, signed Williams, and he spent most of the 2010 and 2011 season on their practice squad.
Williams played in seven games for the Indianapolis Colts in 2012, and in 2013 the Arizona Cardinals converted him to wide receiver. Williams had a 51-yard reception that season but suffered a torn Achilles. He returned to the defensive side of the ball in 2014 and appeared in five games with the Chicago Bears and two with the Jacksonville Jaguars.