In honor of Valentine's Day, read three Panthers themed love stories.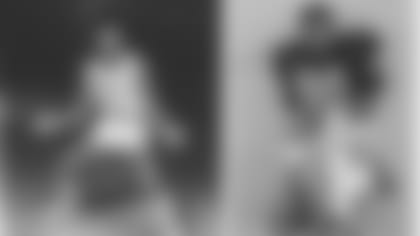 How We Met: Coach Ron Rivera and Stephanie Rivera
Coach Ron Rivera and Stephanie Rivera met when they were both students at University of California, Berkeley. Stephanie was a scholar athlete on Cal's basketball team and was coaching young players around the country at a summer camp in 1983. After one particular practice, she ventured to Yogurt Park to get some ice cream with her teammates.
A certain All-American linebacker noticed her and wanted to introduce himself.
"I noticed her through the window," Ron Rivera said chuckling.
Stephanie's response after Ron said hello: "I knew he was a football player because of the free gear."
Ron was on campus to take summer school classes to lighten his workload during the grueling months of football season. He had some free time on his hands. Stephanie invited Ron to bring some of his friends to play pick-up basketball a short time after their first meeting.
"He did well and kept showing up," Stephanie recalled.
On the third day of pick-up basketball, Ron mustered the courage to ask her out on a date.
"We had so much in common," Ron said. "She really understood what it took to be a college athlete and had empathy for what I had to go through."
The Riveras have been married for 32 years now.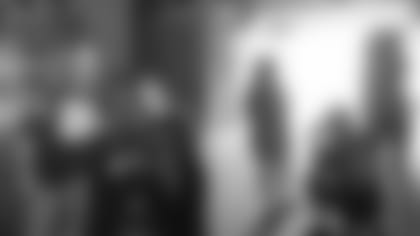 Proposal: Brittany and Pete Lynch
Sunday November 16, 2014 started out like any other Sunday in the fall but it was no ordinary gameday for Brittany Ramsey and Pete Lynch.
The two met at a Panthers tailgate with some of their closest friends and have been almost inseparable since.
When it came time to propose, Pete knew exactly how to pop the question to his girlfriend.
As their wedding website said, "Pete proposed in the most Brittany way possible."
He set up a private tour of Bank of America Stadium and told Brittany they were there to learn about the PSL program. Their tour guide was in on the act and made sure to everything was as routine as possible.
The last stop before the tour was over was the tunnel leading onto the field. Waiting for Brittany was Sir Purr holding a "Mrs. Lynch?" jersey and Pete on one knee.
"It was the perfect moment. We met at the stadium and got engaged there. Our mutual friends that we met through (the tailgate) were there too," Brittany said.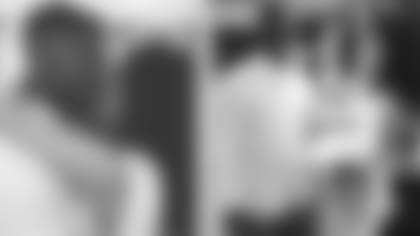 Wedding: Christian McCaffrey and Natalie Hills
Running back Jonathan Stewart didn't plan on getting married during the Panthers' bye week this past November, but it worked out better than he intended.
"That day gets so messy you forget what you did," Stewart recalled. "We wanted to make something sacred about us and not have any distractions."
The impromptu wedding was so last-minute that Stewart didn't even pack a suit when the couple went back to Seattle where he has roots.
"We go to Seattle and head to Nordstrom thinking we can get something off the rack," Natalie Stewart said. "Things don't necessarily fit off of the rack for him but we made it work."
The intimate ceremony with their pastors proved to be exactly the wedding they wanted to celebrate a new beginning of their lives together.
"Sometimes when you're in the midst of planning," Natalie said, "it becomes about the wedding and not the marriage."
In honor of Valentine's Day, view photos of Panthers fans who have tied the knot.