CHARLOTTE – Earlier in the week, head coach Ron Rivera talked about the respect he has for Minnesota head coach Mike Zimmer and his attack-minded defensive approach.
Unfortunately for the Panthers, their inconsistency and lack of discipline on offense played right into the hands of a defense built to rush the passer, and the Vikings sacked quarterback Cam Newton eight times on their way to a 22-10 victory.
"When you put yourself in position that you can attack, then you can do those things," Rivera said of the Vikings' disruption. "Once he got into that position, (Zimmer) went after it and they did some really good things.
"We had a chance to take them out of that position early on, and we didn't."
The Panthers never trailed in the first half, allowing them to maintain balance offensively. At halftime, Carolina had passed the ball 19 times and ran it 17 times.
Things changed in the second half when the Vikings took a 19-10 lead early in the fourth quarter. At that point, the Panthers needed to score and score quickly, which forces you to rely on the passing game.
"I played a little bit more coverage today than maybe I have in the past because some of their receivers are big," Zimmer said. "Once we were able to stop the run, it's a lot easier to do that. I felt like because we played the run well, we were able to do that and allowed our guys to try to get after the quarterback."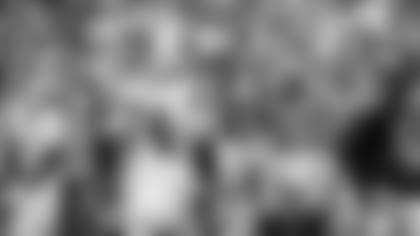 The Vikings pinned their ears back and proceeded to sack Newton four times in the fourth quarter alone.
"It's tough seeing him go down anytime. You never want to see your quarterback go down," guard Trai Turner said.
Playing behind the sticks as a result of penalties made things even more difficult for the offensive line throughout the day.
"We said all week they're an aggressive, run-stopping defense that is physical and can rush the passer," center Ryan Kalil said. "To beat that defense, you've got to keep them on their heels. We made plays and got the ball rolling, and when we did those kinds of things, we did a good job. But when we got penalties, we stopped ourselves and put ourselves in bad situations, and they did a good job executing.
"Win or lose, we do a good job of looking at the tape, learning from it and figuring out ways to get better. Without seeing it, I don't have a lot of answers other than we didn't do a good enough job of staying ahead of the chains and playing disciplined football."
View game action photos from Carolina's 22-10 loss to Minnesota.