CHARLOTTE – Defensive coordinator Sean McDermott and defensive captain Thomas Davis both agree – the Panthers are not exuding enough effort on defense.
"We have to play a better brand of football," McDermott said. "That comes down to effort, that comes down to discipline, that comes down toughness."
After reviewing the 38-17 loss to the Packers, Davis offered a brutally honest assessment of the defense's performance.
"We're not competing hard enough," Davis said. "With the film we just watched, we've got a lot of guys that on a consistent basis are not competing hard enough. It's showing up.
"It's a problem and it's something that has to be corrected."
The Panthers have allowed 30 or more points in four of their last five games. Green Bay took advantage of Carolina's recent pass-contesting and tackling issues by turning short and intermediate completions into big plays.
"They are a pretty dangerous run after the catch team with the skill they have on the perimeter. Having said that, we didn't tackle as well as we could have," McDermott said. "For us, again, I mention the effort."
McDermott explained that missed tackles aren't necessarily the issue. They happen. But when the defense doesn't flow to the ball to clean up a missed tackle and limit the damage, that's very problematic.
The Panthers defense needs to start swarming again.
"When you play fast and you play physical, you are going to miss tackles. As long as somebody else is coming, that's OK," McDermott said. "It's when you are missing tackles from technique and then nobody else is there.
"We have to do a better job swarming and gang tackling. That's how you play good defense."
---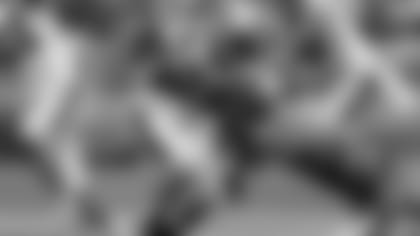 The Packers offense was firing on all cylinders from the opening kickoff. The Panthers offense was not, and things got out of hand quickly.
"We were just a little out of sync, and that's not good enough," offensive coordinator Mike Shula said. "It starts with me."
Shula planned to utilize running back Jonathan Stewart often, but the large deficit forced Carolina away from a truly balanced attack. Stewart finished with a team-high 55 yards on 14 carries.
"We tried to get that going, just the whole mix where it wasn't going to be just (quarterback) Cam (Newton) running the ball," Shula said. "(Stewart) broke some tackles, and he really ran well. There were a lot of good things that he did in a loss like this that, hopefully, we will continue to build on."
Tough start or not, Shula expected better production from the offense, which didn't find the end zone until the score was 35-3 early in the fourth quarter.
"When we get on the field we expect to score; it doesn't matter what the score is. That's the mindset you have to build," Shula said. "Take everything else out of the picture. Regardless of the score, you have to go produce and make first downs. That's what you focus on. We didn't do that, obviously."