CHARLOTTE – The Panthers defense rolled against San Diego, forcing five turnovers while holding the NFL's fifth-best scoring offense to 16 points.
Offensively, the Panthers did what was necessary to secure their fifth victory of the season, but could have done more.
"We have to put up points," said quarterback Cam Newton, who completed 10-of-27 passes for 160 yards in the 28-16 victory. "Points as in touchdowns. If we do that, that game is out-of-hand early. That's what imposing our will is. We have to have that kind of mentality - that killer instinct."
The Panthers may have scored 28 points – better than their season average of 23.6 to begin the day – but the offense accounted for only two touchdowns. The rest of the scores were a defensive safety and four Graham Gano field goals.
"Winning sweeps a lot of things and a lot of feelings under the rug," Newton said.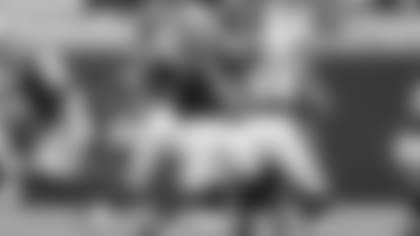 The running game was not what held Carolina out of the end zone. Led by running back Jonathan Stewart's 66 rushing yards, the Panthers gained 126 yards on the ground against the league's third-stingiest defense against the run. Stewart also took credit for one of Carolina's touchdowns with a 1-yard leap over the scrum.
"Those were some hard-fought runs," tight end Greg Olsen said of the rushing attack. "Stew did a great job, and the offensive line. It was tough sledding in there a few times. We weren't getting a lot, but we just kept chipping."
Instead, it was the passing game where the Newton's desired "killer instinct" was missing. The Panthers amassed only 146 yards through the air, scoring only once via a 6-yard dart to wide receiver Devin Funchess.
Newton completing only 10-of-27 passing attempts could have been forgiven with a second aerial score, but only four yards away from adding to a 26-16 edge, the quarterback's throw to wide receiver Kelvin Benjamin was intercepted by cornerback Trovon Reed.
The Carolina defense bailed the offense out, sacking quarterback Philip Rivers in the end zone for a safety on the ensuing drive to set the final score of the game, fitting for the effort exerted.
"The defense played lights-out for us, gave us unbelievable field position," Newton said. "We're happy that we got a win today, and hopefully we can keep it rolling."
View game action photos from Carolina's 28-16 win over San Diego.