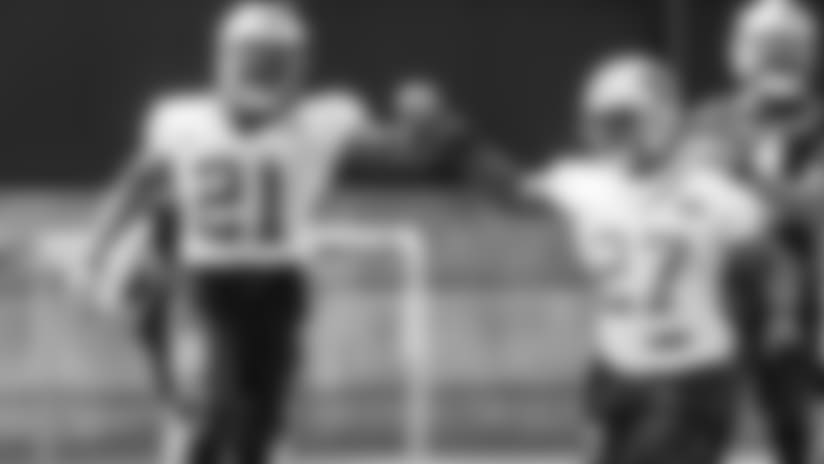 In his stead, veteran Teddy Williams – who usually sees the large majority of his work on special teams – shined in the secondary. Early on, he broke up a pass intended for Wallace in the end zone and later fought with wide receiver Kelvin Benjamin to bat away a deep pass. In between, on the first snap in the two-minute drills, Williams broke beautifully and undercut a quick hitter to Funchess, picking off Anderson's pass in stride for a pick-six. Zack Sanchez, who spent much of his rookie season on the practice squad, relieved Williams after the pick and got lots of work.
It was also a busy day for Luke, an undrafted rookie out of Notre Dame. In addition to stripping Wallace, he also had a nice breakup of an Anderson pass bound for Byrd during 9-on-9. On the other hand, Luke couldn't stop a connection to rangy receiver Keyarris Garrett later in that period, and he was the closest defender on Shepard's 19-yard gainer in the two-minute drill.
The longest play of the day was a late-practice connection deep down the right sideline from Joe Webb to Charlotte 49ers undrafted rookie Austin Duke. Or was it? Players and coaches on either side offered their two cents, and while some internal footage may reveal the truth, there officially is not an OTA replay review system.
View photos from the third week of Carolina's organized team activities.