INDIANAPOLIS – On paper, it looks like the Panthers need to add at least one of the potentially dominant defensive tackle prospects that passed through the media room Saturday at the NFL Scouting Combine.
The situation could change, however, before the NFL Draft in two months.
"I think it's a need. Is it one of our top needs? We'll see as we go through the free agency process and the process of scouting these college football players," head coach Ron Rivera said. "But I do know having stout, physical defensive linemen is important. Just ask the linebackers - they'll tell you how important it is so they can run and make plays."
This time last year, the Panthers surprised many observers that listed defensive tackle as a top area of need by not drafting one. Instead, they banked on the return of veteran Ron Edwards from injury, then pounced when Dwan Edwards was let go in the final roster cutdown by the Buffalo Bills.
By the end of the season, a perceived weakness was playing like a strength, with Dwan Edwards ranking second among NFC defensive tackles in sacks and fourth in tackles, and Ron Edwards holding the point before an elbow injury sidelined him for the last five games. Former practice squad player Frank Kearse emerged late in the year, and Andre Neblett and Sione Fua continued to make solid contributions.
Neblett, however, is a restricted free agent, and Ron Edwards is entering his 13th NFL season. Dwan Edwards is scheduled to become an unrestricted free agent.
"I would love to have him back," Rivera said of Dwan Edwards, "but we'll see how it all unfolds."
How things unfold between now and the draft and then how things unfold during the draft itself will go a long ways toward determining how the Panthers will look at defensive tackle in 2013.
Re-signing Dwan Edwards would seem like a great starting point, and the Panthers have already added an intriguing prospect in veteran Colin Cole. He hasn't played since 2010, when an ankle injury led to his release prior to the 2011 season, but Cole was playing at a high level as a starter for the Seattle Seahawks at the time of the injury. He also fits with new general manager Dave Gettleman's philosophy that bigger (and stronger) is better, weighing in at nearly 330 pounds.
Regardless of any pre-draft moves, Gettleman's goal is to get the roster to a place where the Panthers can draft the best available players rather than drafting for need. So with the 14th overall pick, they could consider one of the elite defensive tackles, but no knows what their pecking order at the position will be or if there's a cutoff point that would stop them from picking a defensive tackle in the first round.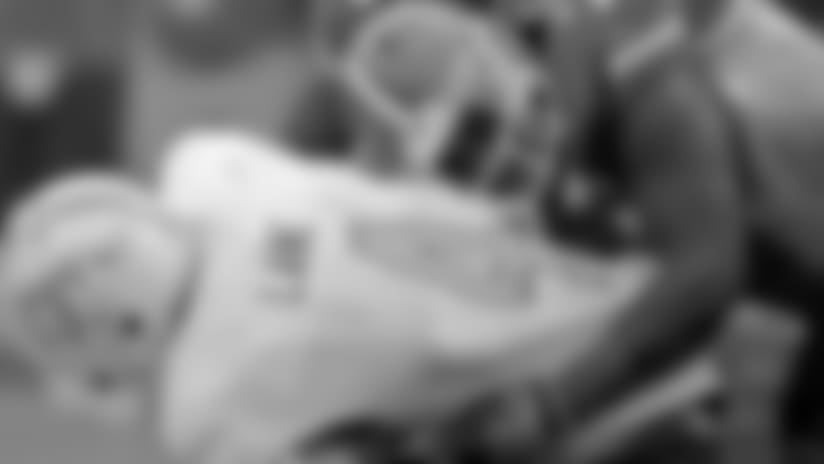 Speaking strictly in hypothetical terms, their draft board may be set up such that they only view Utah product Star Lotulelei and Florida product Sharrif Floyd worthy of consideration at No. 14. Or they could have twice that many prospects – guys like Sheldon Richardson (Missouri), Jonathan Hankins (Ohio State), Sylvester Williams (North Carolina), Jonathan Jenkins (Georgia) and Kawaan Short (Purdue) – graded in that range.
"We're all competing for the same job. It's a job interview," Floyd said. "We all have different styles of play, all bring something different to the table. It's wide open. It's all up to the teams and what they need."
Of course, the draft doesn't end with the first round. It's possible that one or more of what the Panthers view as the top half-dozen or so defensive tackles could still be on the board when they pick in the second round, and quality choices should be available into the late rounds given the potentially historic depth of talent at the position.
"They're all big needs," Rivera said when asked what positions the Panthers will covet come draft day. "We're going to evaluate them and really decide as we go forward.
"We've got free agency coming up in a couple of weeks. We'll have to address that, and we'll address our own free agents. That will kind of dictate the direction we're going to head as far as the draft is concerned."