CHARLOTTE – Head coach Ron Rivera fully embraces the "one game at a time" mentality and asks that his players do the same, but this week he's making an exception – kind of.
Call it "one trip at a time."
"We're going out there for two reasons and two reasons only," Rivera said. "It's a new adventure for a lot of us."
The adventure will begin Friday when, as is usual for the Panthers, the team will travel a day early to adjust to the time difference for Sunday's game at the Oakland Raiders. The unusual part comes after the game when, instead of immediately boarding a plane for a late-night trip home, the team will board buses back to its hotel and remain there until late in the week before flying to Seattle to take on the Seahawks.
It's the first time in franchise history the Panthers have faced back-to-back games in the Pacific Time Zone.
"I think it's the right move," safety Kurt Coleman said. "This is a good five-hour flight, and that wears on you. We wouldn't get back until two or three in the morning, and then you have to fly back out. It makes sense."
The challenge is made greater still by the fact that the Raiders (7-2) and Seahawks (7-2-1) currently claim two of the best four records in the NFL, and that the Panthers (4-6) feel like they need to at least come close to winning out if they hope to reach the playoffs for a fourth consecutive season.
"I want them to focus in on the fact that it's a business trip, and it's a very important trip for us," Rivera said. "We've left ourselves very little wiggle room, so we have to take care of our business."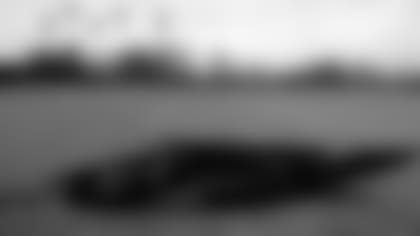 The Panthers traveled to the same part of Northern California in February for nearly as long but just for one game – Super Bowl 50. In that case, the players' families joined them for part of the trip.
"I haven't been away from my kids for that long since they were born so it's going to be tough, but at the same time we'll deal with it," fullback Mike Tolbert said. "It's a little different, but this is what we do. You have to adjust. You have to adjust to whatever is going on."
Tolbert said he would lean on his teammates to make being away from his immediately family easier to handle. Extra time with teammates away from home, Rivera believes, could be one of the benefits of this trip.
"It's an opportunity for the guys to do some bonding. I think that's probably one of the biggest things," Rivera said. "When you travel and you are someplace, there are things you do as a group that are a good opportunity for your guys."
The predominant shared activity, of course, will be football, starting with Sunday's game at a Raiders team that had won six of its last seven games heading into its Monday Night Football matchup with Houston in Mexico City. The Panthers will then try to maintain a typical weekly schedule while practicing at San Jose State – where they practiced pre-Super Bowl – before heading to Seattle.
"It's a unique situation, but I think we're mature enough that we're ready for it as far as what this entails," Coleman said. "This is a very important stretch down the road, and we've got to go in with the right mindset.
"Even though we'll be in California when we're getting ready for Seattle, we have to treat it just the same. We can't enjoy the beaches. We have to treat it the right way, and if we do, we'll put ourselves in positon to win those games."
View photos of the Panthers practice leading up to their game against the Raiders.