The Carolina Panthers have named the press box at Bank of America Stadium the "Charlie Dayton Press Box" in honor of the team's long-time director of communications. The announcement was made at a breakfast for Dayton in the press box on Friday, and he will be recognized at the Panthers' game versus the San Francisco 49ers with a pregame ceremony in the press box involving the media and during the game through an in-bowl tribute.
Dayton joined the Panthers in February 1994 and worked 21 seasons as the director of communications before becoming the organization's director of historical and alumni affairs in 2015. During that time he helped chart a course that has made the Panthers one the most respected organizations in the NFL.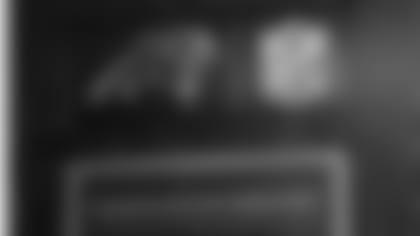 No matter how delicate the issue or how impactful the news, Dayton always expertly led the team's communications with professionalism and grace. With calm, even-keeled leadership, he served as the organization's conduit - answering questions and disseminating information while proficiently balancing the needs of the press, league, investors, sponsors, community and fans.
Carolina Panthers Owner/Founder Jerry Richardson said, "Charlie Dayton is simply the best in his profession. There is no one I trust more. He is the most selfless person I have had the pleasure of working with. The naming of our press box after him is an honor he has earned.
"Charlie is not only revered within the Panthers organization; he has the respect of everyone who has had the good fortune of working with him."
Dayton's NFL career spans more than four decades, beginning with the expansion Tampa Bay Buccaneers in 1976. He also served as the public relations director for the Atlanta Falcons for 10 years and vice president of communications for the Washington Redskins for seven years.
Joe Browne, recently-retired Senior Advisor to Commissioner Roger Goodell in the NFL headquarters in New York said, "Charlie's strengths since I've known him have been loyalty to his NFL owner and organization; his mentorship of younger colleagues; and the respect that he and his work ethic have from both local and national media. Those factors are going to be a winning combination in any line of work."
Although Dayton has earned countless awards and honors, they pale in comparison to the respect he commands for his diligence, people skills, perspective, instincts, kindness, class, integrity and concern for others.
Tom Sorensen, who covered the Panthers as a columnist for The Charlotte Observer from the team's inception until his retirement in 2015, said, "Charlie is as honest and as decent as anybody I've ever met. He never lied. He didn't always tell me what I wanted to know. But he never lied."
A permanent plaque and signage has been installed in the press box, located on the 400 level on the south side of the stadium.