FOXBOROUGH, Mass. – "We expected this!"
The visitors' locker room erupted when head coach Ron Rivera screamed those words following Carolina's 33-30 victory over New England.
The Panthers may have expected this. No one else did.
"We talked about it last night, that you shouldn't come here hoping, you should come here expecting," Rivera said at his postgame press conference. "And that's what I think our guys did. They expected good things to happen today."
Few, if any analysts predicted Carolina would defeat the reigning champs. The weekly "Pickin' It" feature on Panthers.com is proof.
None of that really matters, of course, but the Panthers made sure to mention it after defeating the reigning Super Bowl champs on their turf on Sunday.
"I seen the pick 'ems," quarterback Cam Newton said after the 33-30 victory. "They weren't favorable for us."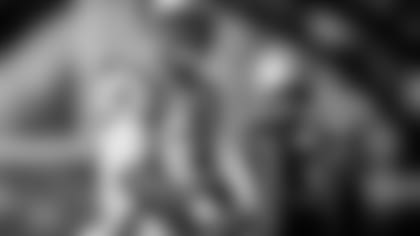 The Panthers entered Sunday's game coming off their first defeat of the young season – an all-around disappointing effort in a 34-13 loss to New Orleans.
The Patriots were coming off a comeback win against Houston – a thriller in which Tom Brady threw five touchdown passes.
A sputtering Carolina offense having to keep up with Brady's bunch? And at Gillette Stadium? No chance.
"A lot of people thought they had the game won before we even played it," tight end Ed Dickson said. "This is the NFL, last time I checked."
Added linebacker Thomas Davis: "We felt we like we were all we had today, and that proved to be enough."
The Panthers raised plenty of eyebrows Sunday. A win over the Patriots in Foxborough – no matter how you get it – says something.
"I think it was a very good step for us, I really do," Rivera said. "I think ours guys understand, as I said earlier, this is who everybody measures themselves against. To come out and battle these guys, here in New England, I think says a lot for our guys and I am very proud of every guy in that room."
This hugely satisfying win can be a springboard for the now 3-1 Panthers. It's up to them to use it that way, starting with the next challenge at Detroit.
"We just have to know that moving forward this can be a jumpstart to a great thing for this season for us or it can just be a flash in the frying pan," Newton said. "We're expecting great things as a team. We know what we're capable of."
View the top photos from Panthers at Patriots by team photographer Melissa Melvin-Rodriguez.