CHARLOTTE - Longtime San Diego Chargers punter Mike Scifres has signed a one-year contract with the Panthers.
Scifres had been San Diego's punter since the Chargers selected him in the fifth round of the 2003 NFL Draft. The Chargers released Scifres on May 2 after selecting punter Drew Kaser in the sixth round of this year's draft.
"What I did for 13 years in San Diego I still feel that I'm capable of doing here," Scifres said. "I still feel I can play. Going into the draft, I knew there was a possibility I would end up getting released by San Diego. This is a new chapter, and it's about the player I can be for this team."
To make room on the 90-man roster for Scifres, the Panthers waived punter Michael Palardy.
Scifres joins Swayze Waters on the roster as candidates competing to replace Brad Nortman, the only punter Carolina has drafted in franchise history. Nortman, a sixth-round selection in 2012, signed with Jacksonville this offseason.
"I was extremely excited when I got the call, because this was a situation that I had followed, knowing some of the players and coaches and seeing Brad (Nortman) go to Jacksonville," Scifres said. "This was a definitely a team I wanted to play for."
Scifres and Nortman both sport career averages of 45.2 yards per punt, tied for the 12th-best average in NFL history among punters with at least 250 career punts. The 35-year-old Scifres showed no signs of slowing down last season, averaging 45.3 yards per punt. He's uncorked at least one 60-yard boot every year in his career.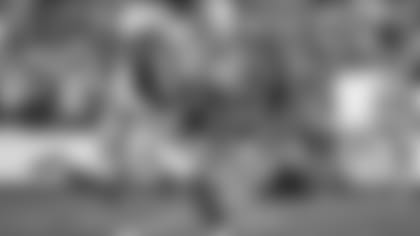 Staff writer Max Henson and senior writer Bryan Strickland contributed to this report.