CHARLOTTE – The Panthers have signed unrestricted free agent safety Kurt Coleman from the Kansas City Chiefs to a two-year contract. Coleman has made 32 career starts in five seasons while providing consistent production on special teams. "When you watch this defense on film, it's tenacious. That's my style of play. That fits me perfectly," Coleman said. "And one of the things I was really considering was which teams are really striving to be champions? I think Carolina is building and building. I can be another piece and I can help these guys get to that next level."
Coleman believes he has the ability to earn a starting role in the Panthers' defense.
"Whatever role they want me to play I am willing to do," Coleman said. "But I think I have worked my way to be a starter. I know I can play as a starter and be very productive."
Coleman played 15 games with three starts for the Chiefs in 2014 and recorded a team-leading three interceptions. He notched 30 tackles, one forced fumble and one fumble recovery and tied for third on the team with seven special teams tackles.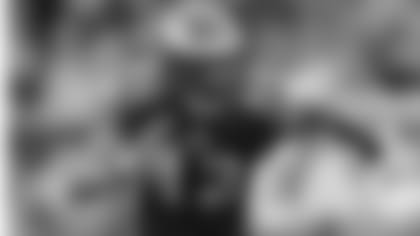 Coleman spent the first four years of his career with the Philadelphia Eagles, appearing in 59 games with 29 starts. He tallied 239 tackles, seven interceptions and nine passes defensed and notched 34 special teams tackles. "Kurt gives us a versatile safety who can play both spots," head coach Ron Rivera said. "He's athletic, he's intelligent and will understand the system, having worked with Sean (McDermott) before. He's a very consistent player and also adds special teams ability. That is something we've talked about improving upon, and we've made some moves this offseason looking for guys that can help us on special teams."
Added Coleman: "Whatever it takes to win – I'm that type of that guy. I'll do what we need. I want to go make that play on special teams."
Panthers defensive coordinator Sean McDermott coached Coleman as Philadelphia's defensive coordinator when the safety made two starts as a rookie in 2010. The Eagles selected Coleman in the seventh round from Ohio State.
"Being familiar with Sean and the defensive terminology makes it a lot easier to transition," Coleman said. "It was a big decision, and I felt very comfortable coming here to this defense."
In addition to signing Coleman, the Panthers released tight end Mike McNeill, who had been signed to a future contract January 6.