Looking for a different perspective on Sunday's NFC Divisional Playoff between the Panthers and the San Francisco 49ers? Look no further.
49ers.com senior reporter Taylor Price took time this week to answer three questions about the matchup from San Francisco's point of view. Here's what he shared:
1. In what ways are the 49ers a different team than the one the Panthers faced in Week 10?
Michael Crabtree is back in the starting lineup. Vernon Davis is healthy. Colin Kaepernick is spreading the ball around. And last but not least, Aldon Smith is rushing the passer like an All-Pro. This 49ers team entering the NFC Divisional Playoff is much different than the team that was narrowly defeated 10-9 at home by Carolina. For starters, Crabtree's emergence has created one-on-one coverage for Davis and for 11-year veteran Anquan Boldin. Crabtree caught eight passes for 125 yards last week in the win over Green Bay, his best single-game outing of the year. Davis also hauled in a 28-yard touchdown pass from Colin Kaepernick. It was the tight end's 14th touchdown reception in the 16 games he's appeared in this year, counting the brief appearance he had against Carolina, the one where he left the game with a concussion. Defensively, the 49ers have Tramaine Brock thriving as a starting cornerback. San Francisco has won seven consecutive games, all with Brock in the starting lineup. Up front, Smith has been causing havoc in the opponent's backfield in recent weeks. The third-year pro returned to the field against Carolina following an indefinite leave from the team, but Smith did not play much in the Week 10 loss. Since then, Smith has regained his starting role and recorded 1.5 sacks in last week's win over the Packers.
2. Do you think the 49ers' recent postseason success will give them an advantage Sunday?
Yes I do. If you can go play in blistering weather and win your franchise's first playoff game on the frozen tundra of Lambeau Field, why can't you win a game in any location? Jim Harbaugh was clearly excited after the win. The 49ers coach felt like he beat the Packers, Lambeau's home-field advantage and even the elements. Harbaugh was right. The 49ers overcame adversity to produce strong performances in all phases of the game. When you inspect San Francisco's starting lineups you'll see only two starters are without Super Bowl experience. Kicker Phil Dawson, a veteran of 15 seasons, only has one playoff appearance, but he made three field goals, including the 33-yard game-winning kick. The experienced roster bodes well for San Francisco's playoff quest as a No. 5 seed. Sure, it would be nice to have home games throughout the playoffs. But the reality of the situation is that the 49ers had to pack their A-game on the road, and they were able to do that in Green Bay. Repeating the performance in Charlotte will not be an easy task.
3. Which Panthers-49ers individual matchup will be the key?
I think it has to be Panthers Pro Bowl defensive end, Greg Hardy vs. Joe Staley. San Francisco's three-time Pro Bowl left tackle will have an intriguing matchup against the mythological Kraken from Hogwarts. Hardy led the Panthers with 15 sacks in the regular season and was third in the NFL. Staley, however, shut Hardy out in Carolina's Week 10 win in San Francisco. Hardy is an energetic player who is coming off a four-sack outing against the Atlanta Falcons in Week 17. The 49ers will have to account for No. 76, a player known to wear unique face paint and give memorable on-screen introductions on nationally televised games. Staley, too, is a memorable character. San Francisco's seventh-year tackle has come into his own in recent years and is one of the most versatile offensive linemen in the NFL. Staley even caught a 14-yard pass in a Week 17 win over the Arizona Cardinals.
I also answered three Panthers-related questions for 49ers.com:
1. Which 49ers-Panthers individual matchup will be the key in Sunday's game?
I'll be keeping an eye on the Panthers defender that gets matched up with 49ers tight end Vernon Davis. For all the criticism thrown at the Panthers' secondary, opposing wide receivers found the end zone just five times, equal to the number of rushing touchdowns allowed by Carolina. Of the 21 touchdowns yielded by the Panthers' stingy defense in the regular season, nine came on pass plays to tight ends. Linebackers Luke Kuechly and Thomas Davis are good in pass coverage, but some of the better tight ends in the league (Jimmy Graham, Rob Gronkowski, Tony Gonzalez) did find their way into the end zone. Vernon Davis is an elite talent right up there with those guys who torched teams in the playoffs last season and kept it going last Sunday in Green Bay. His chances in the first meeting with Carolina were limited by a concussion. Now the Panthers hope to limit him.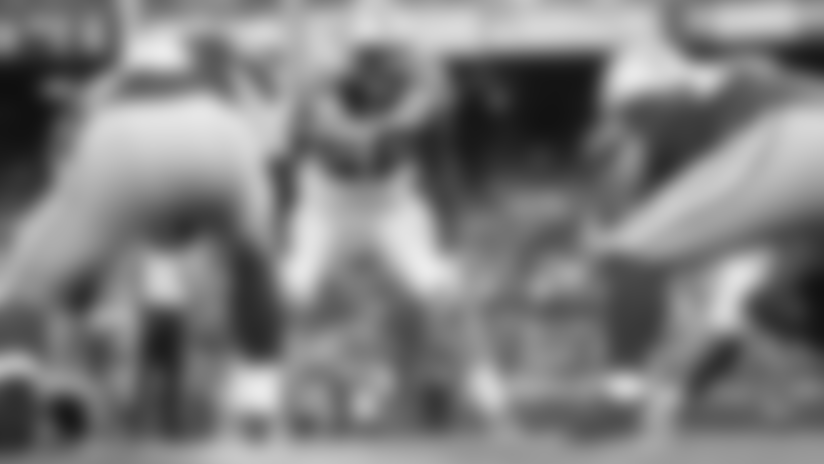 2. Who is the most underrated player/contributor to Carolina's division title?
That would have to be the Panthers' Davis – Thomas – who is arguably the most underrated player in the entire NFL. The veteran linebacker perfectly fit the definition of NFL Comeback Player of the Year in 2012, when he recorded 116 tackles in his first full season back following three torn anterior cruciate ligaments in the same knee – all in less than two years. Alas, Davis' comeback coincided with Adrian Peterson's record-setting return. Davis has been even better this season, playing at essentially the same level as Kuechly week in and week out but not garnering the national attention like his fellow linebacker. If Kuechly weren't a Panther but the defense was doing the same things it's doing (an unlikely hypothetical, I know), Davis would be a Pro Bowler and All-Pro. He should be anyway.
3. What has been the biggest growth of Cam Newton's game in 2013?
Simply put, it's the emergence of his "clutch factor" on the pro level. With his ability to throw and run the ball with similar success, Newton carried Auburn to many a narrow victory in his Heisman season. This year, after leading one fourth-quarter comeback in each of his first two NFL seasons, he's recorded four – including Carolina's victory at San Francisco in Week 10. Newton's across-the-board improvement when it comes to decision-making, ball security and accuracy has paid off come winning time. Those attributes have also consistently put him in better position – along with the Panthers' defense – to be able to rally his team in the first place.