CHARLOTTE – When the Panthers picked Cam Newton at the top of the 2011 NFL Draft, they welcomed to town a quarterback coming off a dream season in a college football hotbed where every autumn Saturday is a never-ending party.
Upon his arrival in Charlotte, Newton found himself in a place that quickly built a football culture in a few short years but one that was coming off a lean year.
"You wouldn't feel the excitement like you feel now," Newton said. "This past Sunday, everybody is out happy, exuberant, smiling, and you see the smoke from the tailgates and everybody is cheering.
"When you walk into the stadium, that energy that you feel is contagious, and people feed off that. I can tell from my time here that the feeling has been getting stronger and stronger and stronger, and we need that."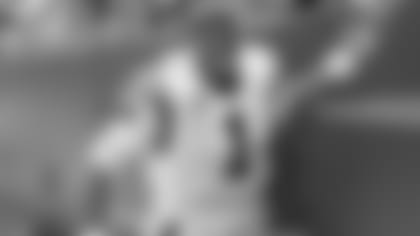 It's easy to understand why Newton would have an initial impression that football Sundays in Charlotte didn't measure up to football Saturdays in Auburn, Alabama. The Panthers were able to draft Newton off his Heisman Trophy/national championship campaign because they had the No. 1 overall pick, and they had the No. 1 overall pick because they were 2-14 in 2010.
The Panthers actually built an impressive culture and fan base from the start, but the franchise had barely left the starting gate when Newton joined the ranks. Carolina had completed just 16 NFL seasons before the arrival of Newton, who is now in his seventh season under center.
So, naturally, the fan base has grown since Newton arrived. At the same time, Newton no doubt has helped it grow. Remember those awesome Jake Delhomme-Steve Smith television spots for Bojangles' back in the day? No one does on a national scale because they weren't national ads. Now Panthers players regularly dot national ad campaigns. No one more than Newton himself.
Newton also can be excused for feeling like the winning culture that envelops the Panthers' locker room these days didn't exist back in the day. Again, he first set foot in Bank of America Stadium months after Carolina struggled to even win the two games it did in 2010.
But before those dark days, Delhomme led the Panthers to three playoff appearances, two NFC Championship appearances and one Super Bowl in seven seasons. Newton has led the Panthers to three playoff appearances, one NFC Championship appearance and one Super Bowl.
Delhomme, who in 2003 took over a team that had won a total of eight games over the previous two seasons, went 53-37 as Carolina's starter. Newton will enter Sunday's visit by the Saints with a 53-40 mark as starter.
Newton might not know what had begun to take form in Charlotte before his arrival – he was six years old when the Panthers were born – but he knows the vibe he felt around town as a rookie versus the vibe he feels now.
And it leaves him with an appreciation for what it will be like to be the winningest quarterback in the history of a franchise that is continuing to grow right along with its record-setting quarterback.
"For me to have that potentially under my belt – you can't count a goal until you see actually see it go through the net – it's a blessing to me to be one of the intricate pieces of a team that has been a part of the whole process," Newton said. "Sunday won't be any different because we're going to need everybody filling the 'Bank' with excitement because that's our edge. When third down comes and the defense is on the field and the place is rocking, we need that."
View photos from the Panthers' week of practice leading up to their game against the Saints.