SPARTANBURG, S.C. -- Because he hasn't been allowed to throw the past few days, Cam Newton hasn't been his usual rambunctious self at training camp.
But after Thursday's practice, team photographer Melissa Melvin-Rodriguez caught the quarterback making a playful getaway with his good buddy Joe Webb.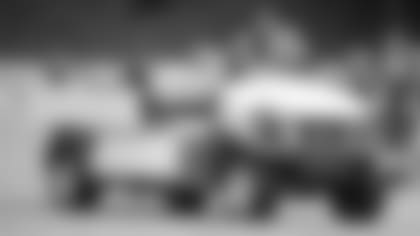 Stay connected! Sign up for the free Panthers Pulse e-mail newsletter for daily updates and news about the team, sent straight to your inbox. **Subscribe Here**
View photos from Carolina's eighth practice at training camp.