CHARLOTTE – Panthers coach Matt Rhule doesn't know yet whether Teddy Bridgewater will be able to play Sunday, and he doesn't know yet whether he'd go with PJ Walker or Will Grier if Bridgewater's unable to go.
What he does know is that he's not going to let anyone's draft status make that decision for him.
Asked Wednesday whether the team needed to evaluate Grier since they spent a third-round pick on him last year, Rhule made it clear that he's not deviating from his process to do so.
"To me, where people were drafted or selected, that affecting your decision-making is what ruins organizations," Rhule said. "You owe it to the team and the players to play the guys who practice the best and play the best. And if you drafted right, they'll be out there.
"Will has deserved to have a chance to play, it just hasn't timed out for him. He's practiced really well and prepared really well. We could go the whole year with Will not getting in the game, and I would know exactly what we have with him because I see it day in and day out. I have no doubt about what he can do. He just has to go out and do it when the time comes." 
That seemed important to Rhule to clarify (given his background with Walker at Temple), but he said such decisions can carry greater weight than any particular player for any particular week.
"I think the minute the guys in the locker room say he's playing this guy because he was drafted, or this guy because he has history with him, ... People can think those things, but if that's true, you erode the competitive aspect of the team," Rhule said. "So I just try to go off what I see, and the tape, and the practice, and the meetings, and that's at every position.
"If that means we start an undrafted rookie then we do, or if we start a veteran player, we do. I think if you do that long enough, over the years people will understand that we want to be a competition-based place, so the guys who practice and play the best, go."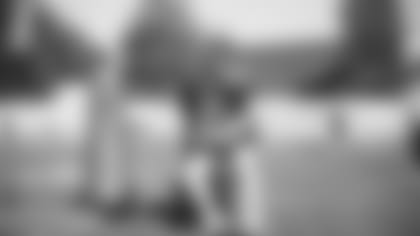 With Bridgewater limited Wednesday with a right knee injury, his two backups split reps with the starters during practice. Each has been active for five games this year, though Walker's made a pair of brief appearances, throwing eight passes in his time on the field.
Rhule said evening out the reps this week can "give us some clarity" on who Bridgewater's backup would be moving forward, but for the moment, all the two can do is put on the best show they can on a daily basis.
Grier said he's more capable this year, having learned about himself and the game after "self-scouting" his rookie season. What he learned is that "the game in the NFL is so detail-oriented" and that by building his base of football knowledge, he was better able "to see the whole picture."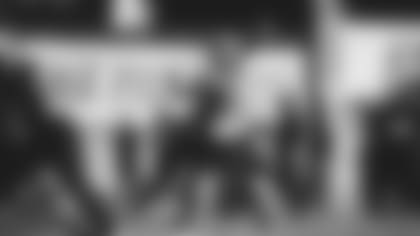 But the simple act of learning another offense has caused him to expand the way he thinks about the game, which he believes puts him in a better position to compete. Then it's about doing it on the field, or as he put it: "Controlling what you can control because there's a lot of uncontrollables."
For Walker, it's an extension of his XFL attitude of taking one step at a time and focusing on each snap he gets. His work has been far from ideal (including taking the field for a fourth-and-9 against the Buccaneers), but he said even mid-week chances to run the scout team in practice when Bridgewater is well take on added importance.
"We get a good amount of work," Walker said. "When we do our scout team reps, we try to emulate our offense, try to do the things our offense does, call it our offense's way.
"For us, those reps mean a lot. Those are game reps for us, and we have to take advantage of them. So every rep that we do get, we critique it from the coaching staff down to us."
Depending on Bridgewater's situation, Thursday could bring another chance for Grier and Walker to go head-to-head, or another step toward the coaching staff making a clear decision on which one they prefer.
View photos from Wednesday's practice as Carolina prepares to take on Detroit in Week 11.