CHARLOTTE – For 31 of 32 NFL teams each year, this day is inevitable – the day after the season ends short of the ultimate goal.
For this Panthers team, however, they had real reasons entering the season to think they'd be the one exception.
"Playoffs, Super Bowl, then nothing," wide receiver Ted Ginn, Jr. said. "There is some unfinished business."
That also was the theme entering the season for the Panthers, coming off a 15-1 year capped by a disappointing loss in Super Bowl 50. But things never came together for this team anywhere near the level they did the previous year, and Monday found players packing up their belongings fresh off a loss that wrapped up a 6-10 campaign.
"The season obviously has been a disappointment," tight end Greg Olsen said. "We tried to get it addressed in real time. We had our moments, had a couple of stretches where it seemed like we were turning the corner. But we just couldn't sustain it.
"It was a culmination of a lot of factors, but it falls on us. We just didn't do our job."
And opponents, in some cases opponents that came into the season still smarting from a series of losses to the Panthers, did get the job done. One year after going 5-1 in division play to capture a third consecutive NFC South crown, the Panthers went 1-5 in division games.
"Once you've got that red dot on you, everybody is looking for you," defensive end Charles Johnson said. "We had marks on us from a few teams we beat, and we didn't win this year. They got the best of us."
Johnson is among a group of players who exited Bank of America Stadium unsure of whether they'll enter again. The Panthers have 15 unrestricted free agents and five restricted free agents, and the next couple of months will bring decisions regarding their futures.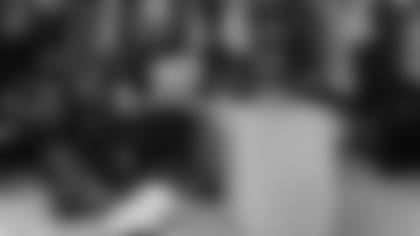 As for the immediate futures for the players, they'll spent the postseason recuperating from a season that took its toll. But before you know it, the Panthers and every other team will be 0-0 again, and few if any teams will be as anxious to begin trying to write a happier ending to 2017.
"2016 is over. Our season is done," linebacker Shaq Thompson said. "It's a new season. I get to go home and spend time with my family, and I'm happy about that.
"I just want everybody to get away from here, get their rest, get their mind away from football. Then when it's time to come back in April, we'll be ready. This year wasn't good enough, so we're going to be ready for next year."
View photos of the players as they pack up and head into the offseason.