CHARLOTTE – The playoffs begin this weekend, and the Panthers aren't in the competition for the first time in four seasons – an outcome no one saw coming when the season began.
When he cleaned out his locker at Bank of America Stadium, tight end Greg Olsen couldn't help but wonder what could have been.
"Nine wins made the playoffs," Olsen said. "We all watched the season. We can come up with three games off the top of our heads we'd like back.
"But you are what you are."
Narrow defeats haunted the Panthers in 2016. They were 2-6 in games decided by three points or less.
"Basically, the NFL is built on close games," general manager Dave Gettleman said. "So close games, you've got to win them. This year, we did not find a way to get that done.
"The personnel rules, the cap, the draft process – everything is built around parity," Gettleman added. "(Former NFL commissioner) Pete Rozelle right now is smiling in his grave because this is what he built."
Olsen echoed that sentiment.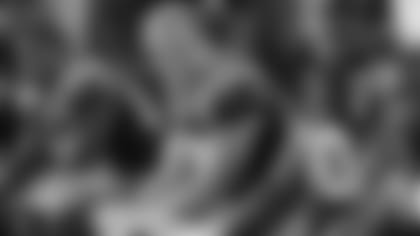 "It's a league built for parity," Olsen said. "It just shows why sustaining success is the ultimate goal and why sometimes it's hard. It's constantly a moving target, and we didn't do a good enough job this year to make it four years in a row in the playoffs and challenge in the NFC. That falls on us."
Way back in training camp, Olsen spoke about the fact that nothing would be guaranteed for a Panthers team coming off an NFC championship. The 10-year veteran reiterated that opponents weren't about roll over – quite the opposite in fact.
"It's just the reality of the NFL, and I had been through it," Olsen explained. "I joined the Bears when they were a touchdown away from winning the Super Bowl. When I got drafted (in 2007) it was the exact same team and I was a young guy, but even the older guys thought we'd just be right back.
"We didn't even make the playoffs. It's happened a lot. It's a hard league."