CHARLOTTE - As an undrafted rookie free agent joining a Panthers roster that includes a pair of Pro Bowl-caliber running backs, Tauren Poole doesn't have to feel like he has big shoes to fill.
But as the first undrafted back out of the University of Tennessee with a 1,000-yard season to his credit since Arian Foster, Poole sure would like to follow in some footsteps.
"He's a good example for me," Poole said of Foster, who won the 2010 NFL rushing crown and has compiled 2,840 yards over the last two seasons for the Houston Texans. "I saw a lot of flashes at Tennessee, but I didn't know he was going to blow up like this.
"He was like a big brother to me at Tennessee, kind of like a mentor. With this process, he encouraged me to stay patient, keep working and play football like I've been playing it my entire life."
Poole followed the advice at the Panthers' recent rookie camp and plans to do much the same when he joins the team's veterans for the start for Organized Team Activities – better known as OTAs – on Tuesday.
Poole said he's comfortable in the Panthers offense, in large part because it closely resembles the system the Volunteers used last season, and he's comfortable entering a backfield that already includes DeAngelo Williams and Jonathan Stewart at his tailback spot and Mike Tolbert at fullback.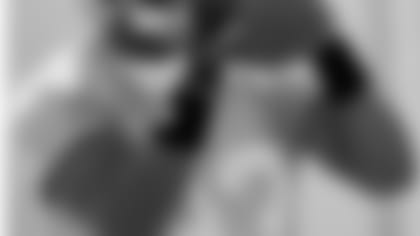 "I look at them as guys I can learn from," Poole said. "I want to soak up as much information as I can."
Poole also would like to take a page from Foster's book after a strikingly similar college experience.
Foster rushed for 1,193 yards as a junior in 2007 but only 566 yards as a senior, He wasn't drafted, and the Texans were the fortunate team to pick him up.
Poole rushed for 1,034 yards as a junior in 2010 but just 693 yards last season.
"My junior year was a big year – not huge, but a great year statistically. My senior year was a huge dropoff as far as stats for whatever reason," said Poole, the only senior starter on offense last season. "I'm not going to point fingers. I'd rather blame myself than anybody, but it just was a hard year for running the ball at Tennessee. We lost a lot of guys, so it wasn't really there for the offense."
Most draft analysts still projected Poole to be drafted, but when he wasn't, he chose to sign with the Panthers over other suitors in part because of a positive experience at the East-West Shrine Game.
"It kind of just worked itself out," Poole said. "After the draft, a lot of teams called and showed interest, but I worked with (Panthers running backs) coach (John) Settle at the East-West Shrine Game, and we got to know each other. I knew what he was about, and he knew my approach as a competitor, so it's great to be here with a guy that will coach me up."
Poole won the Pat Tillman Award on the eve of the game, given annually to the most impressive player in the week of practice leading up to the game.
Now Poole, like Foster before him, will strive to impress leading up to his rookie season after failing to be picked in the draft.
"I wasn't mad, but I was surprised. That's just the way it goes," Poole said. "That's what happened, and now I've got to work with the opportunity I've gotten with the Panthers. I'm attacking it the best I can."