The center of the defense was the heart of everything the Panthers accomplished on that side of the line of scrimmage in 2008 -- second-year linebacker Jon Beason.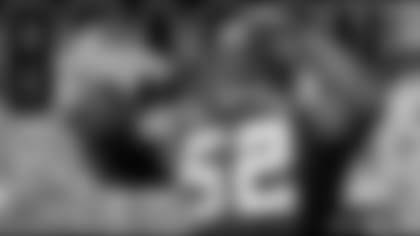 In his second year, Beason became exactly what the Panthers hoped he'd become when they picked him the first round of the 2007 NFL Draft -- a cornerstone defender among the game's elite in both performance and leadership.
Both of those attributes were underscored by his first Pro Bowl appearance and his selection as a first-team All-Pro middle linebacker.  Appropriately enough, he learned of the Pro Bowl selection from a fellow Hawai'i-bound Panther -- wide receiver Steve Smith.
"I got a text (message) from Steve Smith that said, 'What's up, Pro Bowler?'" Beason recalled. "I knew Steve wasn't messing with me."
Few teams wanted to mess with Beason in a season that saw him follow a 160-tackle rookie campaign with 159 stops, giving him the two highest single-season tallies in Panthers annals.  He also earned NFC Defensive Player of the Month honors for October after a month in which he intercepted two passes -- the second one coming in the red zone during the fourth quarter of a 27-23 win over Arizona.
His third and final interception of the year was equally vital, preserving the 35-31 win at Green Bay in Week 13 when he snagged an Aaron Rodgers pass to stop a potential game-winning drive -- and served as proof of his rise to the game's highest level, and his ability to make game-altering plays in the most pressure-packed moments.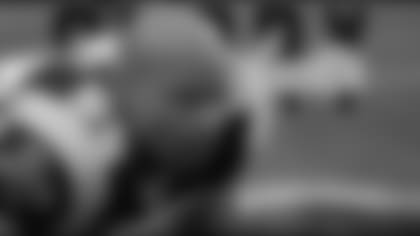 Shuffling throughout the first three years of his career led Davis to the weakside slot last season, and he responded with a career-high 136 total tackles, 3.5 sacks, five passes defensed and two forced fumbles while starting all 16 regular-season games.

Davis and Beason, who generally remained in the game when the Panthers went into nickel formations, helped form one of the league's most fearsome linebacking groups, combining for 295 total tackles, five takeaways and nine passes defensed.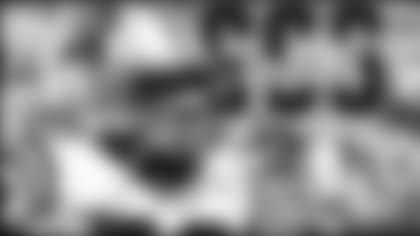 Training-camp competition ended up bringing out the best in Na'il Diggs, who spent the summer grappling with Landon Johnson for the first-team strongside slot but ended up starting all 16 games and surpassing 700 career tackles with a 62-stop, one-interception season.

Diggs' campaign got off to a stellar start in Week 1 at San Diego, when he notched a team-best 10 tackles and a sack of quarterback Philip Rivers, which remained his only sack of the season.
But Diggs' most significant contribution was as a leader and mentor; his nine seasons in the league made him the Panthers' most experienced starting defender and the fifth-most senior member of the squad, behind John Kasay, Jason Kyle, Muhsin Muhammad and Jake Delhomme.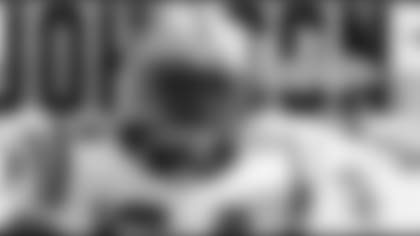 Johnson's most significant contribution came on special teams -- specifically one kickoff in the season finale, when he jarred loose the football from New Orleans returner Skyler Green.  Dante Wesley scooped up the football and ran 12 yards for a touchdown that gave the Panthers a 23-3 lead and proved crucial in what turned out to be a 33-31 win that gave the team its first division title in five years.
Johnson, who came to Carolina from Cincinnati last offseason with starting experience at all three positions, saw action on defense throughout the season, finishing with seven tackles.
After three games, rookie Dan Connor was tied for the team's lead in special teams tackles.  But his season was over, ended by a torn anterior cruciate ligament incurred in the 20-10 defeat at Minnesota.
Prior to the injury, the third-rounder brimmed with promise.  While he wasn't able to break into regular-season action on defense, he had become one of the team's most active and dependable players on kickoff and punt coverage, which followed a preseason in which he notched 19 tackles, third on the team and second among linebackers.
The next step in his development, however, will have to come after his rehabilitation is complete.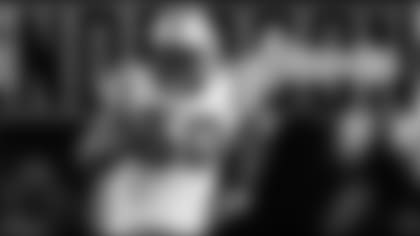 Like Connor and Johnson, Anderson's primary responsibility was on special teams.  The only action he saw at linebacker came in both of the games against the Saints, with his most extensive work in the Week 7 game after Davis was briefly sidelined with a neck sprain.  Anderson logged a pair of tackles and a pass defensed in his relief work that day and notched a tackle in the regular-season finale.
Anderson was active for the final six games of the regular season after being inactive for each of the first six weeks of the season, as well as for the two games immediately after the Week 9 bye.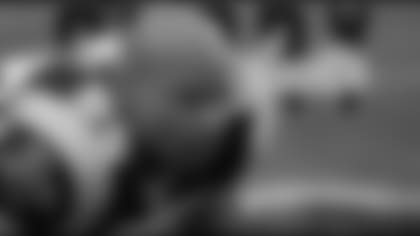 A career spent on the outside looking in on the playoffs finally saw a January reward in a division title and a postseason bid, just about as far as possible from where Donte Curry's previous team, the Detroit Lions, rested after the NFL's first winless non-strike season in 32 years.
"I think about it.  My wife will talk about it," he said in January. "When you first get that call upstairs, when they say, 'We hate to do this, but we need your playbook,' you're like, 'Man, I just lost my job.'  But you never know.  God always has something better in store for you.  And it's here.  I'm just blessed to be here and be a part of this organization."
Curry's place on the roster, however, was not established until after Connor's knee injury, which forced the rookie onto injured reserve, opening a spot that Curry filled.  He would play on special teams in each of the subsequent 13 games, finishing second on the team with 13 special-teams tackles.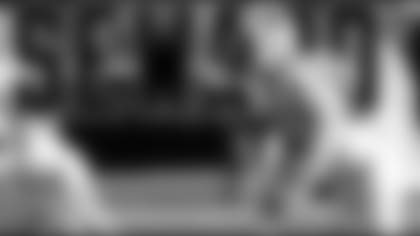 Adam Seward's fourth season with the Panthers saw all of his work come on special teams, where he logged five total tackles and recovered a Johnnie Lee Higgins fumble on the opening kickoff of the Week 10 win at Oakland, setting up the Muhsin Muhammad touchdown that put Carolina in front to stay.
Nagging injuries scuttled his season, however, and limited him to just nine games of work.  He sat out Weeks 7 and 8 after suffering a thigh injury against Tampa Bay, and then was forced to the inactive list with an ankle injury for the Week 13 game at Green Bay.  He would return to the practice field, but would remain inactive for the balance of the season.
* Editor's note: Jason Kyle will be profiled when we take a closer look at the Panthers' special teams, which will be the final installment in the series.