In many ways, this was the breakout season for Chris Gamble.  He led the secondary in tackles with 101, provided the Panthers' only defensive touchdown of the season on a fumble return at San Diego and tied with Jon Beason for the team lead with three interceptions.
But more importantly, he began moving into the class of "shutdown corner."
"They stick him out on an island from time to time, and he's making plays out there," defensive tackle Damione Lewis said. "Every time they threw to him, the ball is on the ground, it's batted down or he's getting a pick or a big hit.
"He's (always) doing something where he's making a lot of noise over there."
That helped Gamble earn a six-year contract extension in November.
"I didn't want to be with another team. I like the organization, the coaching staff, the fans (and) my teammates," Gamble said on the day the contract was announced. "I wanted to get it out of the way."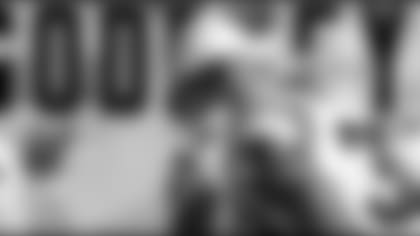 Charles Godfrey was placed on the first team at minicamp at free safety and remained there until the end of the season, assuming the kind of assured role one doesn't ordinarily expect for a rookie.
But even with copious playing time and a season-long body of work punctuated by big plays, the campaign remained something of a learning experience for him, as the erstwhile college cornerback spent as much time absorbing the counsel of secondary coach Mike Gillhamer and his more seasoned teammates as he did playing.
Inevitably, the high points -- a game-clinching interception against Detroit, a tackle of Arizona tight end Jerame Tuman to destroy a pass on a fake field goal, a forced fumble in the final seconds of the first half against Denver -- also included some low ones, including when he was beaten for a second-quarter, 44-yard touchdown pass at San Diego in Week 1.
"This is what I asked for, and I know that I'm mature enough to know my role and know what it is that I need to do," he said diromg tje seaspm. "I know I'll be beat sometimes, and sometimes bad things will happen, but also there'll be good things that happen.  I'll make plays and I'll make sure that happens."
There is no official all-rookie team, but Godfrey's name popped up on many of the unofficial collections, showing that the high points of his play caught eyes beyond the Carolinas.  The next step is consistency.
"Once he plays a little bit more, some of (the frustrating plays) are not going to happen to him because he'll be able to see them before they happen," said cornerback Ken Lucas.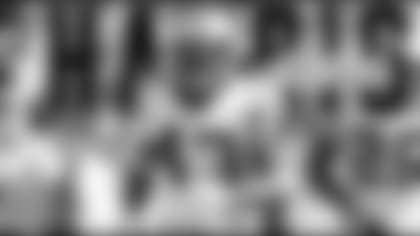 Chris Harris' second season as a Panther began with a bang -- the sound of a collision with San Diego tight end Antonio Gates that jarred loose the football in the third quarter of the regular-season opener, setting Gamble up for a touchdown return that helped Carolina pull out a 26-24 win.
Harris further established himself as a defensive bulwark for the Panthers, finishing with 80 tackles, three passes defensed, two forced fumbles, one fumble recovery and an interception.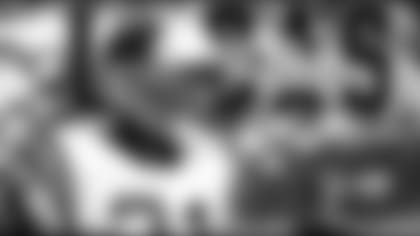 Ken Lucas' fourth season in black and Panther blue was nothing if not eventful.  There was the practice-field incident with Steve Smith, Lucas' subsequent forgiveness of his teammate and the growing friendship between the two that teammates pointed to as one of the causes of the unusually close bonds that permeated the locker room this year.
And then, on the field, there were the requisite ups and downs for Lucas and his fellow regulars in the defensive backfield, as a unit that had been stingy in the season's first ten games,  -- boasting nine interceptions against just eight touchdown passes allowed and permitting 185.4 yards per game -- was riddled in the final six games of the regular season for 11 touchdown passes against three interceptions and 255.5 yards per game.
For Lucas, the seminal moment in that stretch came in the win over Tampa Bay, when Antonio Bryant sprinted through the secondary for 200 yards.
"Two hundred yards -- that's an embarrassment," Lucas said. "If you've got any sense of pride, you're going to try your best not to let that happen again this season."
But in the following two weeks, Lucas and the secondary found that improvement, first holding the AFC's top passing offense from Denver to just 158 yards, then holding the Giants to that same amount one week later.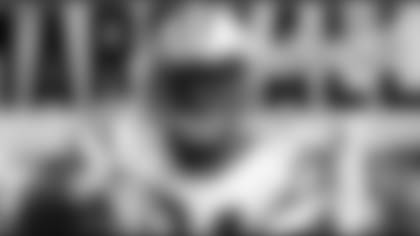 Richard Marshall didn't start in 2008, but he was quite busy, finishing with 61 tackles, a pair of sacks, four passes defensed, six quarterback hurries and an interception in Week 10 against Oakland.
Marshall's status as the Panthers' nickel back led to plenty of playing time, and he was the only man on the team with double-digit tackle totals on both defense and special teams, notching a team-leading 17 stops on kickoff and punt coverage -- 17 solo and three assisted.
Just as important in the third-year cornerback's growth was his willingness to accept responsibility, which came into the limelight after Bryant got past Marshall for a deep reception in Week 14.
"A lot of people think it was Luke's fault; in reality it was my fault," Marshall said at the time. "I was playing too close to the line (of scrimmage) and I hesitated and I didn't get back deep.  That was my fault.  I should never have been that far up.
"I watched film and they showed me where I did wrong and how close I was; I should have been back deeper and I've just got to learn from my mistakes and I'll be there next time."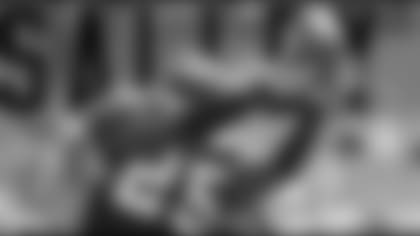 Nate Salley didn't miss a game in his return from a season-ending knee injury a year earlier, but with Godfrey and Harris locked in at safety, he only saw work on defense on rare occasions, finishing with two total tackles.
Salley was much busier on special teams, finishing fifth on the Panthers with eight total tackles.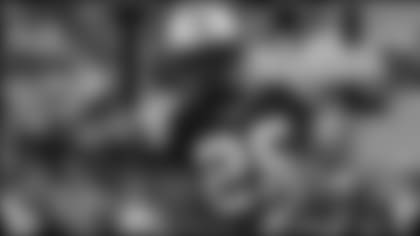 Quinton Teal's second season with the Panthers saw all of his work come on special teams, as the good health of Harris and Godfrey made defensive opportunities scant for the reserve safeties.
Teal ended the season with five special teams stops -- including a team-leading two in Week 15 against Denver.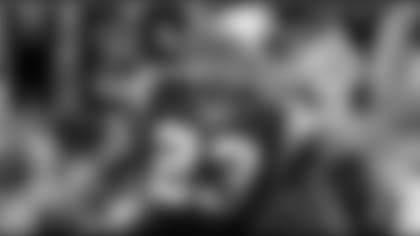 Once again a stalwart on special teams, Wesley finished third on the Panthers with 11 total tackles on kickoff and punt coverage and was the only man on the team to force and recover a fumble on special teams this season.
One of his two recoveries proved crucial in the regular-season finale, as he sprinted 12 yards for a second-quarter touchdown against the Saints.  It was the only touchdown the Panthers had on special teams last year.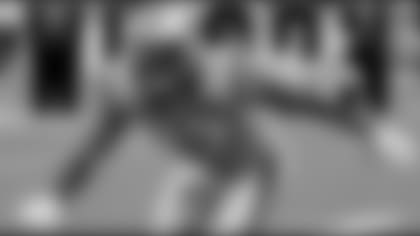 With good health shining upon Carolina's defensive backs in 2008, opportunities for Wilson to play on defense were scant, as he only saw playing time at cornerback in Week 5 against the Chiefs and Week 15 against Denver -- wins by 34 and 20 points, respectively.
Wilson, who moved from safety to cornerback last offseason, played in four regular-season games on special teams -- Weeks 5 and 6 against the Chiefs and Buccaneers, and Weeks 15 and 17 against the Broncos and Saints.  By far his most extensive action came in the preseason -- including a starting assignment against the Eagles, as the Panthers opened in a nickel formation.
"Hey, a blessing is a blessing," Wilson said. "It was great. To actually play against (Donovan McNabb) -- man, it was fantastic.  I loved it."
But he left his second year hoping for more such chances -- in the regular season -- in 2009.