In three consecutive fifth rounds, the Panthers have drafted tight ends, giving them one of the youngest complements in the league.
Somehow it was appropriate, therefore, that their rank on the depth chart throughout the 2008 season matched their experience level as professionals. Jeff King, the 2006 selection and elder statesman of the group, sat atop as the first-teamer; Dante Rosario, the second-year player who proved capable of the spectacular catch, rested second, with rookie Gary Barnidge, who didn't catch a pass but was nevertheless active for all 17 games the Panthers played through January, completing the trio.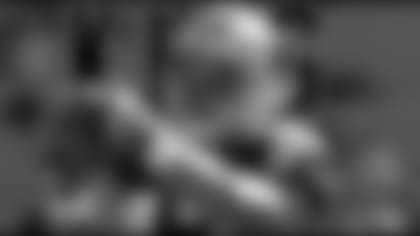 King's third season saw him emerge and grow as a blocker, as his work complemented that of the offensive line, which allowed DeAngelo Williams and Jonathan Stewart to flourish and for the Panthers as a whole to finish with the league's third-best ground yardage total -- which also set a single-season franchise record.
King finished the year with 21 receptions for 195 yards and one touchdown -- a 15-yard grab in the 31-22 win over the Detroit Lions in Week 11.  He caught at least one pass in 13 games and had two three-reception games -- for 22 yards at Minnesota in Week 3 and a season-best 41-yards in the Oct. 26 win over the Arizona Cardinals.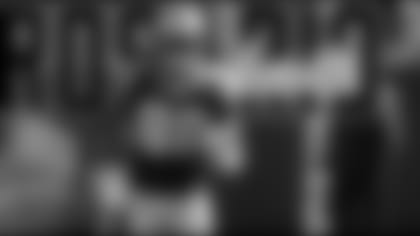 Rosario started six games, played in all 16 regular-season contests and led the tight ends with 209 yards on 18 receptions, good for an 11.6-yard average. But his season numbers in no way reflect the importance of that leap and catch in the back of the end zone at San Diego's Qualcomm Stadium after time had expired, giving the Panthers a 26-24 win that launched them to their best regular-season finish in a dozen years.
The 14-yard reception was the last gasp of a game that saw him fill the void left with Steve Smith's two-week suspension to open the regular season; his 96 yards that day led all NFC tight ends in Week 1.
"You can see what he can do.  He's very athletic.  He really moves well," quarterback Jake Delhomme said after that performance. "I think his game fits the pro game better than the college game; I really do.  He's got it.  And the game's not too big for him."
Smith returned two weeks later, and Rosario found himself primarily in a reserve role, although he did start six games throughout the season.   His receptions primarily came in clumps -- he had a pair of catches at Minnesota in Week 3 and against Atlanta seven days later, and two three-catch games -- at Tampa Bay in Week 6 and at Atlanta in Week 12, when he gained 43 yards on his three receptions.  He wouldn't have another catch afte that until the divisional-playoff loss to Arizona, when he snatched three passes for 28 yards.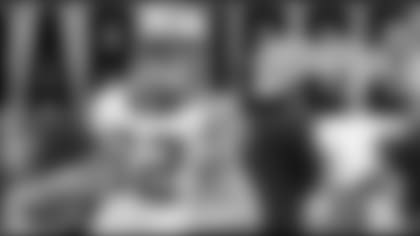 For Barnidge, this was a year of learning.  The health of King and Rosario meant that the third-teamer's opportunities to line up with the offense were scarce.  He played in 14 regular-season games, but only lined up on offense twice -- at Oakland and at New Orleans -- and did not log a reception.
The balance of Barnidge's work came on special teams, which saw him on coverage and return units in all but two games. He finished with three total tackles on special teams, which trailed only Nick Goings and Brad Hoover among offensive players.